I went down to Austin Texas in September as a "guest" of Keller Williams to check out the Keller Williams Mega Camp.  If you don't know what the "Mega Camp" is…it's a large gathering of the Keller Williams Leadership that includes, Regional Directors, Owners, Operating Principals, Team Leaders, and of course Gary Keller and the people that make up the company "Keller Williams." At Mega Camp the leadership learns more about the company and how they are expanding, growing, and continue to innovate the Real Estate space.  I was honored to be invited to attend as a Title Sales person when in most cases Title people are asking to attend these events and rarely get to attend.  The first two days are reserved for the Leadership of the company, and the last 3 days individual Realtors fly into Austin and take part to learn about how to best grow their business and integrate the latest technologies the company is introducing and selling strategies. The whole experience was very interesting to me.  So…here is what I learned at Keller Williams Mega Camp in Austin Texas.
They are Growing…Fast
Having been in the Title Insurance space for 9yrs now I have always dealt with Keller Williams offices and agents.  Their model is usually set up to lead generate like crazy and build out a good business and eventually a Team of agents.  This is something you see in KW a lot more than other Real Estate companies.  Not that you don't see great agents, teams and lead gen, but at KW you see it as a main focal point.  This has led to great expansion and growth within the company to not only new Market Centers in the United States but in other countries as well such as Portugal and Mexico (most recently).
They "Get" Technology
I have been pounding technology and Real Estate into the heads of my clients for years.  WordPress, Video, SEO, Social Media…all ways to "expand your reach" in Real Estate.  At Keller Williams Mega Camp they unveiled several NEW technology items.  One of them is called KW Video.  As we know…Video is the best way to convey a message to a client and consumers prefer video.  They prefer video on their Listings and it helps buyers mentally move into the property. It also allows the consumer to meet you before you ever meet them.  Cool huh?  I feel this is a great move by Keller Williams.

Takeaway
After spending 3 days at Keller Williams Mega Camp I found this is a rapidly growing company that cares about its people and also building wealth among its employees.  I also felt that they are rapidly adapting to the new changes in how Real Estate is done and how consumers react to Real Estate marketing tactics from Realtors.  KW is looking to push their model ahead to continually expand and make the home buying/selling experience as seamless as possible.  I'm not advocating that you leave your current Real Estate company for Keller Williams as their model is NOT for everyone.  Having said that, if you are looking to make a move take a moment and check them out, I think you will find many good things that will assist in the growth of your Real Estate business.
Looking for a Good Title Company?
Then you have come to the right place!  Stewart Title is not only a National Title Underwriter, but also on the Forbes List as a 2014 Most Trustworthy Companies.  Fill out the form below and tell me how I can assist in the growth of your business!
Work With Wade
Interested in growing your real estate business with Pruitt Title? Please fill out the form below and I will contact you shortly. Thanks, Wade "DCTitleGuy"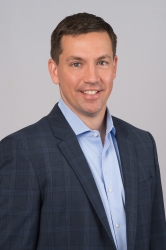 Latest posts by DCTitleWade1
(see all)