The DAAR Fall Convention took place this year on October 19th. If you don't know about DAAR–its the Dulles Area Association of Realtors. The main focus of this Realtor Association is Loudoun County and the cities along the Dulles Airport corridor. These conventions are pretty cool, in that you get to meet and talk to not only great Realtors in the area but other vendors as well. This year I was asked to not only teach a 2 hour class, but also a smaller class that lasted about half an hour. I know many vendors across the country attend their local association's conventions, but gaining the platform to speak at length is another type of experience. I wanted to share this with you and deviate a little bit away from my normal real estate marketing/technology posts.
What Did I Talk About?
First, I want to chat real quick about how I gained the opportunity to speak. A big part of it was from the blogging and video content on this website. Realtors like if you can show them what you are teaching, especially when it comes to technology implementation. I was asked to conduct a two-hour class on how to rank real estate content in Google searches and basics of SEO (search engine optimization). Though the price points are high in the DC area and many Realtors make a healthy living, that is not a reflection on their ability to create a strong online marketing program that allows them to get "discovered" by their target audience. The gap in this area nationwide is massive. Any Title Sales rep reading this should be salivating as in this arena is a true way to differentiate yourself in any market.
As I got set up to teach, there was only 15 people or so in this large room at the Embassy Suites. I was a little nervous. Was my topic not interesting? Do most Realtors not care about this? Do people not like me?? We all have that little voice in our heads. After I started the class, more and more people came into the room. When all was done, maybe 60-70 people were staring back at me. The first hour or so was explaining WHY creating online content through blogs or video is a necessary strategy to being discovered online, owning your farm area, having a 24/7 selling proposition for your business and more. I also showed them how Google ranks websites and the key factors. The actual writing of the words and shooting videos is important, but there is far more to it than that if you want to rank online in a competitive industry like real estate.
The Growing Interest
There is something to be said that technology erodes profits, and that is starting to come true in the real estate space. Push a button, get a mortgage, click and agent, see a home. Find an internet brokerage, and we do it for less…etc. With that said, Realtors are seeing that having a valuable presence online, being discovered by a target client AND having them see value in your business is a must. Without that piece there will be an eroding of commissions and the 3% deal will be a thing of the past.
The fact my class was 2 hours and a topic many are not as familiar, left me a little "not sure" of how things would go but in the end, the audience grew and people stayed. The best part was there were many questions! Always good when people have questions and want to know more specifics about a topic.
I also was asked to conduct a short 20 minute class on "SnapChat" and the basics of getting started. It was funny, because many of the Realtors joked that their kids were on Snap but they have no clue how it worked. It was an awesome experience, and I hope there are more opportunities in the future. DAAR is an amazing Realtor association that is growing and I'm glad to be part of that growth. I also want to thank DAAR for allowing me to speak at their event not once but twice on the same day.
Here are a few photos from the event:
Credit to Brian Nemiroff
Looking to Grow your Real Estate Business?
If you were not able to attend my classes at the DAAR Fall Convention but want to know about how myself and Stewart Title can assist your business, fill out the form below and I will contact you shortly!
Work With Wade
Interested in growing your real estate business with Pruitt Title? Please fill out the form below and I will contact you shortly. Thanks, Wade "DCTitleGuy"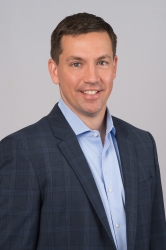 Latest posts by DCTitleWade1
(see all)