I have meant to write about this for sometime now but my crazy job as a Title Sales Rep in the Northern Virginia/Washington DC area is getting busier.  Turns out…this blog/video/website stuff works…and well.  So in today's blog I want to talk about one of the main, core reasons the content you put out into the world of the Internet gets found online.  That main reason is having an effective blog post title.  I look at the box that I see above me (where my blog title goes) as the box of Google where people type in questions and keywords that they are looking for online.  Having a generic blog post title is not going to help you get found online very well.  You have to have an effective blog post title that has the "key word or key phrase" that your ideal client would search for and be interested in clicking on.  Let me explain:
What is in an Effective Blog Title Anyway?
A LOT!  First off boring blog titles are exactly that…boring!  People don't care about generic and vanilla.  If the title doesn't rope them in they will just move on and not read what you wrote…which could be really great stuff and something that could educate your audience and bring more value to you.  So…make and effective blog post title that catches people's attention…"The 1 Thing that can help you…Why you should…How to…What will happen if…Top 5 Reasons to…" All of these titles are interesting and are "Calls to Action!"  They are asking and promoting for people to do something and find out the answer to what you are saying.  Also, people ask Google and Yahoo questions like they are a person so creating an effective blog post title that Answers those questions is a must.
Keywords in your Blog Title…why its makes sense
I don't control the search engines but I do understand(for the most part) how they work and rank content.  If you are new to blogging and content marketing do yourself a favor and find out HOW the search engines consider you relevant.  You get that part down and you are in a good shape.  What I do know that you need to identify WHO you are trying to found by and found for in your blog title.  For instance my Key Phrase for this blog is "Effective Blog Post Title."  I'm trying to be ranked and found for people searching about How to create…what is in…what is…and around the phrase Effective Blog Post Title…could also be Effective Blog Post…Effective Blog…Blog Post…make sense?  So make your blog post title engaging BUT also get your keyword/phrase into your title.  It is must for the search engines and getting found online. 
Real Estate Agents…do you need help?
I realize that this all can seem a little confusing but I assure you it really isn't that hard to understand once you start doing it.  What is even better is when you start getting "online leads" from people you are targeting with your content and videos.  At Stewart Title we help our clients get Found Online and an array of other Real Estate Marketing tools.  All you have to do is take a moment and fill out the form below and tell me how I can help you become a better Realtor. 
Follow me on Twitter @dctitleguy or subscribe to my blog!  Comments are appreciated!
Work With Wade
Interested in growing your real estate business with Pruitt Title? Please fill out the form below and I will contact you shortly. Thanks, Wade "DCTitleGuy"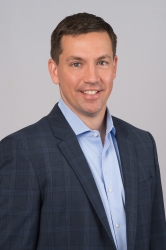 Latest posts by DCTitleWade1
(see all)