The title of this blog says it all…"Google Loves WordPress."   If you take a moment and Google that exact phrase you will find blogs (This one) and Videos explaining WHY this is so.  48 out of the top 100 Blog/Website platforms in the World are built on WordPress.  As a Real Estate agent you have many website companies calling and trying to sell you their platform.  Stay away! They for the most part stink and you down OWN IT.  WordPress you do.  So without further delay…here is why Google Loves WordPress and You Should Too:
As the Director of Sales and Marketing for Stewart Title in Northern Virginia/DC area I meet with Realtors everyday.  Most of them have invested money, even thousands of dollars into a "pretty" website they can't even update without calling a webmaster or someone else.  What's even worse is that many of these sites don't show up on Google.  Why is that?
All Sites are NOT Equal
There are thousands of Real Estate websites and blogs on the internet…but the sites and content are NOT created equal.  The search engines have specific rules for ranking online content.  WordPress solves many of these SEO issues the average person has with websites and allows their content to be ranked easier by using plugins and widgets.  This is very important and the very beginning of why a Realtor should use this option for their real estate website vs their company site.  If you are unaware of why Google Loves WordPress and WHY you should have it…let's talk about it:
WordPress is platform in which a website/blog can be created or built.  It is built on a version of Microsoft Word…it can also be free to set up.  WordPress allows you to OWN your Real Estate website and allows you to have full control over maintaining and updating without the need of a web developer.  You don't need to be a serious techie to start using WordPress.
Google Loves WordPress…Why??
Gone are the days of having a static Real Estate website that is rarely or never updated.  WordPress is a All-in One website and blogging solution.  WordPress is not only the platform for your Real Estate website but ALSO your blog.  I see this all the time with Realtors.  They have a website and a blog but the blog is not on their site…you have to click AWAY from their website to get there.  That is a big No No.   Nothing against Active Rain, but Id rather own my blog and have it be on my website rather than drive traffic to another platform that has other Realtors, and its a "pay to play" model. 
In today's Real Estate world it is important to have pages on your site about you, what solution to the consumer's problem you solve, and updated content on your blog. One of the most positive features is that WordPress supports Video VERY WELL.  If you are using Video in Real Estate…upload them to your blogs.  Its easy to do and your site will get optimized faster.  Check out this pretty funny but informational video about why WordPress is beneficial.  Imagine instead of this girl…its YOU talking about your listings, or helping 1st Time Home Buyers, or a Market Update.  See how easy it supports video?
Use Keywords to Drive Clients to You
WordPress allows you to use specific keywords in your blogs and other pages on your site to help it be "found by someone looking for what you do in a search engine.  The reason Realtors tell me that their website "doesn't work" is because they don't have a keyword strategy or applicable content (remember…gas to your car!).  Using the proper keywords in your blogs will help drive traffic to your website…and your value/message.
Built in SEO Features
The best thing WordPress is that there almost endless Plugins and Themes that help with SEO and helps you get found by your ideal client. There are thousands of different plugins that have different functions…the right ones will do amazing things for optimizing your site, and result in more traffic to your site since it is visible to Google and other search engines.  If you have an "All-in one website and blogging solution," a keyword strategy, and plugins installed you will destroy any Realtor's company given site or templated site from that is static. 
Bottom-line-Everything works better driving traffic to your Real Estate website, Google rankings, SEO, tracking, measuring, Social Media, and more…with WordPress.
Takeaway…
Here are the positives for YOU, the Realtor.  Most Real Estate websites are NOT WordPress.  Most Realtors DON'T use Video in their marketing.  So if you have a keyword strategy, start using Video, all on WordPress you will be far ahead of your competition.  It is also good to have an ally in your business, and Stewart Title wants to be that ally.  If you need help in your Real Estate marketing, please fill out the form below and I will contact you shortly!
Work With Wade
Interested in growing your real estate business with Pruitt Title? Please fill out the form below and I will contact you shortly. Thanks, Wade "DCTitleGuy"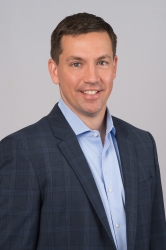 Latest posts by DCTitleWade1
(see all)