Did you know that right now is a great time to refinance your home loan?  There are a lot of consumers out there that don't realize that they can refinance or that there are ways to consolidate debt, save money, and lower their mortgage payment.  This can happen even with the rise of mortgage interest rates over the last few months.  Since I'm not a Loan Officer I brought in a client of mine, Tim Latham with MVB Mortgage to talk to everyone about why it still makes sense to refinance your home loan and what your options are in today's market.
Here is a great informational video as to why you should refinance your home loan:
As you can see from this video there are plenty of refinancing options for you in the Northern VA, Washington DC area.  Many homeowners are unaware of what their options are and how they can still save money on their mortgage.  This could be the difference between having extra money for Christmas or even staying current on your mortgage by skipping a mortgage payment and having a lower monthly payment.  At the end of the day…know your options. I hope this video was helpful.
h2>Want to Shoot Videos for your Website or Blog?
As you can see I like to shoot video's.  Video shortens your sales cycle and gets the consumer in the mode of knowing and liking you by having your personality shine through.  I would love to help you shoot videos for your website or blog and guess what??  They don't cost you anything!  If you are a Real Estate agent or Loan Officer in the Northern Virginia/Washington DC area and want to grow your Real Estate business, please fill out the form below and tell me how I can help you.
Follow me on Twitter @dctitleguy and Subscribe to my Blog in the top right hand corner!
Work With Wade
Interested in growing your real estate business with Pruitt Title? Please fill out the form below and I will contact you shortly. Thanks, Wade "DCTitleGuy"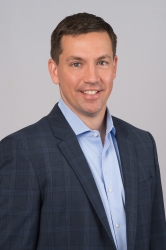 Latest posts by DCTitleWade1
(see all)