Raise your hand if you are a real estate agent and have a website? I hope you just raised your hand.  Now…can you name off how many people visited your site last month, where they came from, how long they stayed, and what they read? If the answer is "No" or "What are you talking about," then we need to chat. As a real estate agent, hopefully you are tracking your expenses and returns with your marketing. Same goes for your online storefront, the real estate website. Over 90% of consumers (your friends, family and past clients) start their home buying/selling search on the internet. This is why it is very important for Realtors to track their website analytics.  The people who visit your site organically, from social media, or YouTube is your fan base.  If you don't know HOW to track the people to your website, or why you should, don't worry.  Here is what you need to know.
Set up a Google Analytics Account
Google Analytics is a FREE way for Realtors to track their website analytics. Its a free website that allows Realtors (or anyone) to track everything related to your website in real time.  After you get your real estate website set up, go HERE and set up your free account. From that point, any traffic you receive to your website via the search engines, someone going directly to the site, social media outlets, and more will be tracked. This is important because if you are posting Listings, Blogs, Videos, Testimonials, and more to your site, you can track who is seeing it.  Same goes if consumers are clicking over to your website from the content posted to Facebook, Twitter, and YouTube. It is very important to see HOW someone is getting to you. It also important because seeing what search terms people type into Google, Yahoo, and Bing to land on your site tells IF you are creating the right content to attract the right people. If you are creating a blog or video about Buying Investment Properties, and you are getting traffic for FHA Loan options, then you know you are doing something incorrect. Setting up a Google Analytics account will ensure that Realtors will be able to track their website analytics in real time.
WordPress Analytics Plugins
If you have a WordPress website there are a couple really good analytics plugins you can install that are free.  Here are live links to each below:
Google Analytics Dashboard
New Stat Press
All 3 of these plugins work very well and give you "real time" stats on your website.  I personally use WP SlimStat for my site, but any of them will do just fine.
Watch the Video!
Takeaway
Realtors need a way to track their website analytics.  You spend time and money on your website, so make sure that time and money is paying off by knowing your online audience. Seeing your website numbers grow month by month by adding effective content is great, but it also will get more eyes to you and increase the chance of someone reaching out to do business. Tracking HOW people are getting to you and from WHERE is just as important as tracking the return from farming postcards or newsletters.
If you need help setting up these analytics accounts or wish to meet and discuss how I can help you grow your real estate business, take a moment and fill out that form below or email me directly at wvander@stewart.com.  Stewart Title is here to assist you all the way and make you a cutting edge Realtor!
Take a moment and Subscribe to my Blog and YouTube Channel in the top right hand corner!
Work With Wade
Interested in growing your real estate business with Pruitt Title? Please fill out the form below and I will contact you shortly. Thanks, Wade "DCTitleGuy"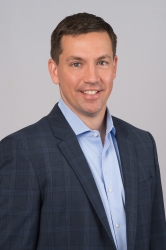 Latest posts by DCTitleWade1
(see all)