One of the questions I ask Realtors in meetings is about how they generate their business. This is important because I need to know not only what they are doing to produce clients, but how. Most of the time the answer to this question involves how they get most of their business by referral. That's great but it's only one lead source funnel. The key is having multiple lead source funnels for your real estate business. Imagine if I owned a restaurant and only served food to the people I knew? Or if I was a dentist and only worked on the teeth of people in my sphere? Probably wouldn't own a restaurant or be a successful dentist for very long. Why? Not enough lead source funnels.
Try this Exercise
Take at all the transactions you did in the last 12 months, and look at how those clients were generated. Are you heavy on one type of lead source funnel or more diversified? Top Realtors in most markets have multiple lead source funnels they work pretty hard. I feel that 7-10 is the sweet spot. They can be:
Referrals from sphere/past clients
Open House conversions
Social media posts and/or advertisements
Homebuyer/seller seminars hosted monthly
Farming subdivisions or school districts
Zillow/Trulia/Realtor.com purchase leads etc.
Website leads-organic
Video leads through YouTube channel or short-form videos.
Client appreciation events held quarterly or semi-annually
Calling FSBO, Expired, Cancelled Listings
These are just ten, but there can be many more. The key to growing your real estate business is growing your weak lead source funnels. Look at this list and if you have never generated business from half of them, it might make sense to make a goal of focusing on how you can gain an extra client (or more) out of each one per quarter.
Become Un-guardable
I played college basketball. Imagine if the only way I could score was to shoot a 3 pointer? That is all I did. Yes, you can have success if you are a great shooter, but you become a lot easier to guard as a one-trick pony. If I could score multiple ways inside and out and was a threat all over the court, well that changes things quite a bit. The same applies to real estate. If your business is "referral only" you better be amazing at nurturing that database and getting those referrals. Even by doing that, you are limiting your business opportunities quite substantially.
Invest in You
Most agents would love to be in magazines such as "Real Producers Magazine" or the "Washingtonian" but the truth is most don't get to that level due to their lack of diversity as to how they generate clients. Getting referrals from people you know is easy, shooting YouTube videos, calling FSBO's, converting open house leads, or investing thousands of dollars into other ways of generating clients is hard and not always fun. My message is to invest in you. Lean into what others won't do and capture those business opportunities by adding lead source funnels to your real estate business. If you become un-guardable, who is going to stop you?
Multiple Lead Source Funnels at Stewart Title
Our goal at Stewart Title our goal is to put you in a better position to grow your business by adding that extra one or two lead source funnel. Sure, we want to earn your business and close it, but it starts with adding value upfront to help you create those transactions. Looking to partner? Fill out the form below and tell me how I can best help you!
Work With Wade
Interested in growing your real estate business with Pruitt Title? Please fill out the form below and I will contact you shortly. Thanks, Wade "DCTitleGuy"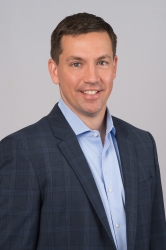 Latest posts by DCTitleWade1
(see all)