What are the first things that come to mind when I say "Blogging in Real Estate?"  You might think UGH!  Takes too long!  What do I write about? Its just another thing I have to do…I don't want to!  All of these objections are common and it is typically what I hear when I meet with the majority of Real Estate agents in the Northern Virginia/Washington DC area.  I fully understand their objections because as a busy Real Estate agent there are many things that you have to do on a daily basis to keep your business running, maintain existing clients, and market for NEW business.  That is also why I know that one of the best things you can do for your Real Estate business is have a blog on your WordPress Website…and here is why.
No Longer the Keepers of Information
There are many things that Realtors do in the marketing arena that might have been very successful for them 15-10, or even 5 years ago that for some reason isn't working for them now.  This could be sending our direct mail, having an advertisement in the local paper, or possibly the Yellow Pages.  All of these things cost money and take time to design and get ready for print.  A great way to get business then…waste of time(for the most part) now.  Back before Google, Yahoo, and YouTube the Real Estate Agent was the "keeper of information."  They had all the houses, figures, numbers, and information that a buyer or seller would need to know before purchasing a property.  The consumer needed the Realtor for much more than just showing homes and negotiating purchase contracts.  That is why direct mail and newspaper ads were so effective, because the buck stopped there.  There was no Internet or social media sites for you to look up more information.  Now the consumer has everything at their fingertips to see the insides of homes, know the asking price for a home, and pretty much everything else.  This goes for not just a single property, but all properties they are interested in.  By the time a buyer gets to the Realtor they already know what they want and where they wish to live. 
Convey Your Value
As consumers begin this search for properties around certain school districts, next to a country club, by the mall, close to XYZ work place, they need to find out as much information as they can.  Consumers type into the search engines and hopefully they find your Real Estate website.  When they get there what do they find?  We know they are looking for information right?  This is why having a blog on your website is so important.  If a consumer wants to buy a home in Arlington, VA there should be a blog about WHY You should Buy a Home in Arlington, VA http://www.dctitleguy.com/why-move-to-arlington-viginia/.  There should be other blogs about EXACTLY what your ideal client would want to read. 
Here are a few examples of topics that a buyer would want to read if they were looking to purchase a home:
When I close Escrow When do I get my Proceeds (Seller)
Why its a good idea to get a Home Inspection
Arlington Home Values-Are they Up?
Why Doing a Short Sale is to your Benefit
Why Picking  a Good Real Estate Agent is Important
Restaurant Review-XYZ Place
ABC School System-Where it Ranks?
Wade's best Homes For Sale Near You!
These are all viable and interesting things that someone looking to purchase a home where you specialize would want to read.  These are things consumers look for when buying a home…would it make sense that if you had this great content on your site that it helps you Convey Your Value and separates you from your competition?  Since most consumers don't know the difference between Realtor A and Realtor B…you have to give them a reason to know the difference and having a good Real Estate blog that gives educational information that your ideal client would want to read helps add value to your brand. 
Reconfigure your Plan
Every Realtor has a marketing plan (lets hope anyway).  There are so many things that the average Real Estate agent does that is not effective to them bringing in new clients, yet they continue to waste their time doing these things.  Having a good, functional Real Estate website (WordPress) that allows you to blog, shoot and upload video is so much more effective and powerful to not only the search engines ranking your site, but showing the consumer that YOU are the Realtor that has the answers and they should be working with you.  Take the 1hour that usually spent doing XYZ that is not helping you and write a blog post.  You will be conveying value that is straight from you directly to your target audience. 
If you need help setting up a blog, writing your first couple of blogs, please reach out to me and I will sit down and help.  I prefer writing on my own website because I don't want my ideal client (YOU) clicking around to find it but if you don't have a good Real Estate website that is set up for blogging, you can go to www.activerain.com and get a blog.  It does cost a monthly fee but the google juice from Active Rain will assist in your Google ranking for what you are writing about and trying to be found. 
My name is Wade Vander Molen and I am the Director of Marketing/Sales for Stewart Title and Escrow.  If you are stuck in your Real Estate marketing please fill out the form below and I will contact you shortly. 
Work With Wade
Interested in growing your real estate business with Pruitt Title? Please fill out the form below and I will contact you shortly. Thanks, Wade "DCTitleGuy"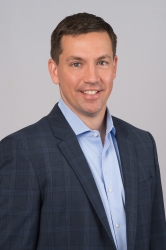 Latest posts by DCTitleWade1
(see all)