As the Director of Sales/Marketing for Stewart Title in the Northern Virginia/Washington DC area I talk to and meet with Real Estate agents every day.  We talk about everything…but a lot of it is centralized around  "Real Estate Lead Generation." The one thing that Realtors need to be good at in the long term to sustain their business.  You have to find ways to keep filling the pipeline with new business.  So, the other day I was talking to a young agent and he said that he recently got 2 new Listings.  I said that was great…"how did you get them?"  He said…"Ive been calling FSBO's to generate listings!"  I smiled because he was going after the low hanging fruit and not afraid to do it.  Many Realtors don't want to call FSBO's or Expired/Cancelled Listings because it is scary and they don't want to handle rejection by people they don't already have relationships with.  In this blog I'm going to talk about why should be calling FSBO's to generate listings, where you can have leads sent to you everyday and WHAT to say to these homeowners looking to sell.
Low Hanging Fruit
I've always said that FSBO's are low hanging fruit…because they are.  These are homes listed for sale…just not with you or any other Realtor.  These people are looking to sell their home, you just have to find out what their motivation is and how strong.  In today's Real Estate market homes are selling fairly quick, so it makes sense that Mr. Homeowner would think he can do it on his own without hiring a Real Estate agent.  85% of all FSBO's end up listing with a Real Estate agent, so calling these people, mailing to them, and providing education is key to getting the Listing Appointment.  Notice I didn't say…"get the listing?"  I say that because your goal is to get the listing appointment…not get the listing on the phone or when you knock on their door.  Remember, they don't want to list with a Realtor so blabbing about how great you and your Real Estate company is BAD!  They already don't want to talk to you…don't make it worse by talking the entire time and not let them provide you with all the ammo you need going forward in reply.
So…What do you Say to a FSBO?
This is the key.  You don't say much…you ask questions…a lot of questions.  Their answers will dictate everything.  Here are some key questions when calling FSBO's to generate listings:
Example Script: " Hi, I'm calling about the home for sale… is this the owner? This is Wade Vander Molen over at XYZ realty.  I wanted to know…how much are you asking for the home?  Pause….
If you sold this home…where would you go next?
How soon do you have to be there?
So why did you decide to sell this home?
What methods are you currently using for marketing the property?
How did you determine your sales price?
Are you prepared to adjust your price down when working with a buyer?
If you were to list with a Realtor…what would you expect the agent to do to sell your home?
 Are you familiar with the techniques I use to sell homes?  When is good time to meet?  Monday at 5pm or Tuesday at 6pm?  PIN THEM DOWN!
Of course this is an example, but the answers to these questions will tell you fairly quickly how motivated the seller truly is and how to proceed going forward.  So…where do you get the data subscriptions to call these people?
How do I get the Data-Subscriptions??
Want to See FSBO Calls being made?
Here is a great Realtor who makes these calls all the time.  He is reading from a FSBO calling script…good training video.

As you can see every call will not yield a listing appointment but remember 95% of the agents in your Real Estate office are not calling these homeowners…which is exactly the reason why you should.
Ready to Work with Stewart Title?
If  you are a Real Estate agent and need help lead generating for more business or want to use scripts and Video for calling FSBO's to Generate Listings, do me a favor and fill out the form below and I will contact you shortly.
Be sure toSubscribe to my Blog in the top right hand corner and Follow me on Twitter @dctitleguy.
Work With Wade
Interested in growing your real estate business with Pruitt Title? Please fill out the form below and I will contact you shortly. Thanks, Wade "DCTitleGuy"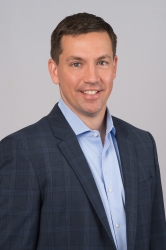 Latest posts by DCTitleWade1
(see all)