Do you have an FHA Loan?  An FHA Loan is a mortgage loan you might currently have on your home.  If you do, you should refinance your FHA loan before June 3rd as some changes are on the way that could cost you more money.  The main selling point of FHA (Federal Housing Administration) is the down payment is only 3.5% vs 10%-20% on a home.  This allows more people live the "American Dream and own a home.  The main kicker of FHA is that you must all carry MI also known as Mortgage Insurance.  This is a an extra fee you have to pay on top of your mortgage payment since the Federal Government is "insuring your loan."  This fee helps soften the blow if you ever default on your payments and stop making them.  This is a great loan to have but FHA's Mutual Mortgage Insurance Fund is announcing a$16.3 billion deficit for the fiscal year of 2013. This doesn't mean that FHA is going away but it does mean that some new guidelines are taking a affect starting June 3rd that can have impact on you…the homeowner.
You Might Need MI(Mortgage Insurance) for the Life of the Loan
This is a sticky issue…typically consumers that get a mortgage loan with FHA must have Mortgage Insurance but it could be dropped after a certain time frame (5yrs) or if the property appreciates to over 20% equity.  Consumers that get a loan with FHA AFTER June 3rd will to pay this Mortgage Insurance for the life they have the loan unless they have a down payment of more than 10%.  As I mentioned above one of the big selling points of FHA is that you need just 3.5% to obtain this loan.  The rub is that you have to either put down more money to start…or face Mortgage Insurance for the entire time you have the loan.
Minimum Equity Increase for Jumbo Mortgages (over $625,000)
If you are considering doing a refinance or getting a mortgage over $625,000, the required down payment or equity in your home will increase from 3.5% to 5%.  Essentially this means your LTV(loan to value) can't exceed 95%.  An example would be a $33,000 down payment on a $650,000 mortgage and in the Northern Virginia/Washington DC area that is a large number of the homes.  See how this can create some issues in terms of coming out of pocket?
What this means is that if you have a mortgage over $625,000 NOW is the time to get off the fence and you should refinance your FHA loan before June 3rd when these changes occur.
Mortgage Rates Will Rise in the Future
Interest rates are incredibly low…artificially low if you will.  This means that there is only one way to go and that is up.  The Mortgage Bankers Association(MBA) is predicting interest rates to rise to 4.35% by the fourth quarter of this year.  Don't get me wrong, 4.3% is still a great interest rate but higher rates mean a higher payment and thousands of extra dollars being paid over the life of the loan vs 3.5% today.  Based on what you have read above you can now see why NOW is a great time to reach out to your loan officer and discuss your options and take control of your financial future.
Need a good Loan Officer?
As the Director of Sales/Marketing for Stewart Title and Escrow in Northern Virginia/Washington DC I work with some of the best in the business that can give your great advice, and handle your purchase or refinance transaction.  If you act NOW they can get your loan closed before June 3rd and save you a lot of money.  If you are in need a of a loan officer to discuss your loan needs…please fill out the form below and leave a comment as to what you need and I will get a loan officer in touch with you right away!
Work With Wade
Interested in growing your real estate business with Pruitt Title? Please fill out the form below and I will contact you shortly. Thanks, Wade "DCTitleGuy"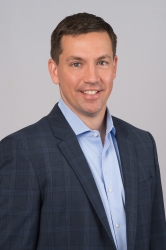 Latest posts by DCTitleWade1
(see all)