To begin…the Title Company you currently use in the Northern Virginia/Washington DC area ( if not already Stewart Title) is probably not a bad Title Company.  I'm sure that they provide decent to good service and have knowledge of their title and settlement services. More than likely they are very good at taking your purchase contracts/refinance orders and close them. The settlement people maybe even bring you gifts, baseball tickets, food, and you might even know their kids names.  On top of that, they will do mobile closings for your clients who can't make it to your office.  All sounds great…that is why I don't want you to feel bad when you switch Title Companies to Stewart Title and Escrow.  Here is why…
Is Good Service a Benefit?
Providing "good service" is the #1 thing that you hear when using someone's business.  Realtors and Lenders say they want good service…someone who provides good service. My old Title Company in Arizona had a deal called the "Superior Service Guarantee."  I agree…people want their business handled professionally by their Title Company staff.  But is providing "good service" a benefit of using a Title Company or is it just an expectation?
In the Real Estate industry whether you are a Realtor, Lender, or Title you can have 99 deals that are great and 1 bad deal.  Consumers will tell everyone and their brother about their 1 bad experience…not the 99 good ones.  I think that providing good service to our clients at Stewart Title is an expectation of what we do…not an added benefit of using us.  When you order food at McDonald's drive-thru, is it an added benefit when the food is on the other side or is it an expectation?  When you go to your car and turn the ignition is it an added benefit that you car starts…or is it an expectation?  You're mad when you car doesn't start right?  The staff at Stewart Title and Escrow are very knowledgeable and provide great service…but that is not the added benefit of using us.  We have other added benefits…we help you grow your business.
Growing your Business – The Added Benefit
business.  They are really good at providing food, gimmicks, and other things that distract you from the fact that they don't have any real value when it comes to making you a better Realtor or Mortgage Lender AND providing business building ideas–tools.  Stewart Title and Escrow has made the commitment to helping our clients grow their business…here is how:
CRM/Wise Agent- We offer the best Contact/Transaction Management System in the Real Estate game.  This program is a 1 stop shop for your business.  Unlimited document storage, 24/7 customer service, marketing programs, custom emails, and more.  This program does it all.  I can train you 1 on 1 and get you set up. Go to www.wiseagent.com and check it out.
Targeted Data- Realtors and Lenders like specific information. Imagine if you ask for specific data on homeowners that need to refinance, short sale, or are renting and need to buy their 1st home?  Well you can…we can get you this data sorted by County, City, Zip, Sub, Loan Amount or any other way.  Insert these spreadsheets into your Wise Agent and you are off and running.
Stewart Title Apps- Net Sheet Apps for your iPad/iPhone that allow you do calculations for listings and short sales.  There is also a "Sure Close" application that allows you to view your files with us 24/7 and see what is completed.
Technology Training- Here is where we really differ from other Title Companies (as if the above wasn't enough).  Getting "found online" by consumers who don't know you exist is HUGE in today's Real Estate space.  We can help you.  Blogging/Video training, iPad Training, and helping you leap into the 21st Century in Real Estate.  The fact that you are on this website and reading this blog shows that using technology is either part of your Real Estate business or are interested.  If you are new to blogging or shooting video or need tips on how to BE where your current and future clients ARE…we are here to offer support and help make this happen.
Quick Agent- Getting online leads is huge.  We all want them.  I blog on this site to generate online leads. As a Realtor getting online leads is the holy grail.  But keeping these leads, responding in the first 20 minutes of getting the lead and managing it to full conversion is another.  This amazing program that Stewart Title offers will change your business and create a large revenue stream.  Go to www.quickagentapp.com.  Want an account?  Fill out the form below!
Experience
As I mentioned earlier…providing good service is an expectation not an added benefit.  Having the right people who have 20+ years experience handling complex commercial transactions along with residential resale, and refinance transactions is a benefit.  It's good to provide service, but also knowing HOW to get deals closed so you look like a rock star is very important.  Our staff at Stewart Title and Escrow can do that…and they DO that.  On top of the Settlement staff that has experience the Title Sales Rep is very important http://www.dctitleguy.com/your-title-company-sales-rep-you-decide/.
Decision Time to Switch Title Companies
Since its easy to think of Title Companies as a "commodity business" we want to show our clients that we are not a commodity but the right choice and teammate for their Real Estate and Mortgage business.  So don't feel bad if you have to tell your current Title Company that you found another partner in your business that can help you grow your business and add more knowledge, expertise, savvy, and income to your Real Estate business.  We would be honored if you gave us a shot on your next deal…you won't be disappointed. 
My name is Wade Vander Molen and I am the Director of Sales and Marketing for Stewart Title and Escrow.  I help Realtors and Lenders grow their business and provide  business building ideas. If you are looking to switch Title Companies, or just want to chat about your business, please fill out the form below and I will contact you shortly!
Work With Wade
Interested in growing your real estate business with Pruitt Title? Please fill out the form below and I will contact you shortly. Thanks, Wade "DCTitleGuy"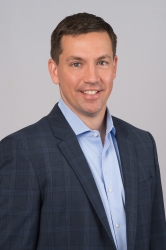 Latest posts by DCTitleWade1
(see all)