Let me start this blog post out with a question.  Why do Real Estate agents have websites?  Is it because as soon as they pass their license exam they become masters of SEO (Search Engine Optimization) or how websites work and drive traffic?  The answer is because they are told to!  When a Realtor gets their license and joines XYZ brokerage they are either given or told they need to have a Real Estate website.  In essence this is correct.  Having a Real Estate website is very important and should be used as your HUB for your business.  Having a website is one thing…using it correctly to have consumers find it when they don't know you exist, have them stay on your site, and turn them into a paying client is another thing entirely.
Why it doesn't work
When I talk to Realtors everyday in Northern Virginia and Washington DC I always look at their Real Estate website first(if they have one)before meeting with them so I can get an idea of where they are with getting found online.  You can tell pretty quickly if they are updating their site, if it has videos, has content that a consumer would want to read, answers consumers questions, easy to use, and has a form for people to register to be contacted by the agent.  As you can imagine of the websites I see, these traits are far and few between.  The truth is most Realtors hardly ever update their websites.  They might be blogging, but on Active Rain or another platform and NOT their website.  The Realtor may have a YouTube channel but the videos are not on their website.  Their listings are on their site but more than likely they are added AFTER putting them on the MRIS.  Their listings are syndicated to all the 3rd party sites before they add them to their own site…now they are competing against themselves.  Since most Real Estate agents don't have a high knowledge level of how this all works it is very easy for them to say their websites don't work or generate any leads…and they are absolutely correct.
3rd Party Real Estate Sites
What Realtor.com, Trulia, Zillow, and other 3rd party Real Estate sites DON'T tell you is your website is also competing with them for consumer traffic.  Since they have SOO much content and most Realtor's websites have very little it is tough to compete and win against them.  You can beat them…but only a few ways: 1. Create your content and make it specific like: "Short Sales properties by Fairfax Country Club or XYV Subdivision, not generic like "Homes for Sale in Fairfax, VA."  Also these 3rd party sites are not yet in the video arena…if you are…you will rank ahead of them and win.  Shoot video and be specific about what your videos are about and when a consumer searches for that specific need, you will come up ahead of a 3rd party Real Estate site.
The Right Path
This all can be very confusing and frustrating for a Realtor that just wants some answers and how to use their website and get found online.  I can totally sympathize with them.  Four years ago I didn't even have a Facebook Page but that was then and this is now.  As the way business is done evolves…you must also.  So here are few things you can do right away to have your Real Estate website work for you:
Get a WordPress Website-Easy to use and you can update your own site.  This site is WordPress.  Made for Blogging and you own it.  Don't use anything that you don't own.  Google loves WordPress.
Blog at least twice a week.  Content for your website is like gas for you car.  You must feed it.  Write about what your ideal client would want to read.  Make it informative, educational and be sure to answer their questions.  You need to be the solution to their problem.
Tag your blogs with the keywords in which you want to be found: Short Sale Chantilly, First Time Home Buyer Fairfax by XYZ School District, Luxury Homes in Washington DC, Short Sale vs Foreclosure in Virginia, etc.
Video-whenever possible add video to your website such as: Client Testimonials, Listings, Market updates.  You will have a leg up on the 3rd party sites.
Build your online content around what the consumer is looking for.  Think like a Consumer NOT a Realtor.
Have a strong Call to Action on your site followed by a form where people can sign up to be contacted by you and generates a lead.<
Takeaway
94% of consumers go to the internet to start their home buying search.  Of the Realtors that do have a website a large percentage never updates their site or use it to get found online by those consumers looking for their services.  If you follow the tips I outlined above and drive as much traffic from YouTube, Facebook, Twitter, Email, Direct Mail back to your website you will be far ahead of your competition and you will generate online leads.  When that happens you will be able to say…"My Real Estate Website Works!!!"
My name is Wade Vander Molen and I am the Director of Sales/Marketing for Stewart Title and Escrow and I help Realtors just like you grow their business.  Need help?  Fill out the form below and I will contact you shortly!
Work With Wade
Interested in growing your real estate business with Pruitt Title? Please fill out the form below and I will contact you shortly. Thanks, Wade "DCTitleGuy"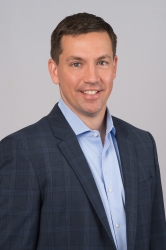 Latest posts by DCTitleWade1
(see all)