So…this happened.  Not surprising really.  For years Zillow, Trulia, and Realtor.com have been battling it out for a while and even though there will still be 3 sites…it is really just 2. I have seen on my Facebook feed many Realtors saying things like "Zillow buying Trulia is going to be awesome!" Or…"Zillow buying Trulia is exciting!"  Really!?  Exciting for them…but not the individual Real Estate agent.  In fact, it should be quite scary to hear this news if I was a Real Estate agent.  There are many factors that make it scary for Realtors now that Zillow has eaten up one of the large aggregates.  Here are some of the things to consider…
Bigger means Tougher to Compete
Combined Zillow and Trulia get about 140 Million website hits per month.  That is a staggering amount.  Now that they are bigger it will become even harder to compete against them than ever. You know that they are NOT your friend right?  Ever do a Google search for many Real Estate related things in your area?  Chances are they pop up near the top.  Wouldn't you want that to be YOU and your Real Estate website?  You can beat them online if you create the right optimized content and use Video in your Real Estate business.  The issue is most Realtors never adapt and learn HOW to do this…and many don't want to.  They would rather dump thousands of dollars into Zillow and Trulia and pay them or their crappy leads…oh I'm sorry…"impressions."  Keep in mind you don't own or have any control over what Zillow and Trulia does or how they run their business, so does it make sense do dump 50%,60%, or even 80% of your entire marketing budget into something that can change how they do business at any moment?  Kind of feels like you have all of your eggs in a basket…and you can't control the basket.  Scary!!
So when an agent who I know uses Trulia as their entire way to generating Real Estate business, I cringe.  They don't get it, and there is a good chance it will come back to bite them.
The Data Dump Site
Keep in mind that even though Zillow and Trulia are very popular and even fun websites to click through and check out, but they are essentially large "Data Dump" sites.  They gather and import information from various sources, but they make most of their money if not ALL from advertisements and from other Real Estate agents paying $1000-$10,000 a month to be featured for various zip codes.  As you know in many instances the data isn't really that accurate.  In my opinion if your entire Value Proposition as a Realtor is to just pay money and wait for "leads" I really hope you are good at lead conversion, but at the same time you are enhancing the monster and increasing their revenue by pushing people to a website where their main goal is to make money from consumers clicking on the ads. So keep in mind that Zillow buying Trulia has a lot to do with generating more revenue for them by increased traffic clicking on featured ads…and featured Realtors willing to pay to play.
The Zulia Brokerage?
There is a trend going around and that is having consumer go online and shop not for homes…but for discount Real Estate agents.  Think I'm joking?  Redfin and Jason's House are great examples(Google "Jason's House").  Like I have said on this site over and over is that consumers look at Realtors as a commodity because they market to them the same, but also Realtors used to be the keepers of information…not the case anymore.  If that is the case then why does a buyer or seller need to pay 3% commission?  Isn't 2% or 1.5% enough?
At this point there is very little stopping Zillow and Trulia from opening up their own Real Estate brokerage…and that should also scare you.  Zillow buying Trulia has caused these things to be true:
They already have thousands of agents willing to pay them to be on their platform
MLS Listings already flow to their sites and they get 140 Million hits a month
Many consumers search here to pick a Real Estate agent.
If these 3 things are true (they are) then what would stop them from being a Brokerage and handing out their leads to agents willing to pay to work there and then have consumers bid on commission splits like on "Jason's House?"  Very…Very…Scary.
Check out the Video:
Is this the End for Agents?
Duh…of course not!  Consumers need Realtors.  They need good ones…not commodity Real Estate Agents.  My advice is drive as much traffic to YOU and your website as you can.  Get a good IDX for your website like this one at www.ifoundagent.com or www.idxbroker.com and make it very easy for consumers to search on your site.  Implement Video as much as you can as Zillow and Trulia haven't done this yet.  Take the time to build your own brand and business online and offline.  Remember…you work for you!
Stewart Title is here to Help!
At Stewart Title we specialize in helping our clients grow their business and developing their own Value Proposition so they don't have to spend all of their marketing dollars on things that they don't have any control over.  Zillow buying Trulia is a big deal and might have some big effects on the Real Estate community but there is plenty you can do about it.  We want our clients to be as informed as possible so they can gain the advantage on their competition.  I would love to work with you!  Just fill out the form below and tell me how I can help you grow your Real Estate business!
Work With Wade
Interested in growing your real estate business with Pruitt Title? Please fill out the form below and I will contact you shortly. Thanks, Wade "DCTitleGuy"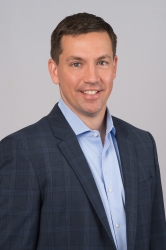 Latest posts by DCTitleWade1
(see all)