As we head into the "slower" time of the year for Real Estate, now is the time Realtors reflect back on what made them succeed or not succeed through the year.  What needs to change and what needs to be implemented into their business so they knock it out of the park in 2015.  One of the main items on the agenda for my Real Estate clients in the Northern Virginia/Washington DC area is the revamping of their website OR scratching it all together and starting over.  If you have been on my site you know that I preach that using WordPress is the way to go for SEO, controlling your site, and getting Found online.  Real Estate agents are starting to listen and now they are asking all types of questions about switching to WordPress.  Here are some of the FAQ's and my answers to WordPress and Real Estate websites:
1. How Much Does a WordPress Website Cost?
The cost of your WordPress website can vary depending on what you want your site to do and how many pages you are having built.  Also, I have found that costs do vary based on where you are located in the US.  I have found the Washington DC is more more expensive in many instances than Phoenix.  The more pages of content built and SEO, more the cost to your site.  I have found that sites range from $800-$1900.  For WordPress and Real Estate websites that cost is not that bad.  You now own the site, have full control over it, vs "renting space on the internet" like most Realtor's do.  My recommendation is to not cut corners and have your cousin who "dabbles in websites" build your site, but instead use a top professional who does this for a living.  Your WP site is your "storefront" and the face of your business.
2. WordPress Plugins and Widgets-Is that an extra cost?
There are "paid" plugins and widgets that you can add to your site.  There are many FREE plugins and widgets that can enhance your site and make it do amazing things.  There are SEO plugins, subscribe widgets, newsletter sign-ups, and a lot more.  Every plugin and widget that I have installed on my site are free and they optimize my site.  I personally have not seen the need at this time to add anything that is paid, but that doesn't mean that you won't want to.  More than likely you won't be spending a lot of extra money here unless you decide to upgrade to the "Pro-Version's."
3. Isn't WordPress Free? Can't I have a friend just make a site for me?
Yes…WordPress does have a free version.  You can sign-up and get an account and start adding things to our blogroll or website. This is depending if you are using WordPress.com or WordPress.org(SEE VIDEO).  The free version does have limitations. If you want to have your website at full SEO and functionality, my recommendation is to have a professional company create the site for you.  The free version can be effective, just not as effective as having a professional who knows the proper SEO and coding for your site.  Bottom line…when it comes to WordPress and Real Estate websites don't build your own site just to save money.  The benefits of having a professional build your site far outweigh you doing it.
4. What are good "Category" names to use in my site and Why do I need them?
Inside your WordPress website you can create "categories" for your blog posts.  Good categories should be specific to what your ideal client would want information about.  As a Realtor your categories could be "Home Buyer Information. Home Selling Information, My Listings, Arlington Condos, South Riding Subdivision, etc.  Not good category names would be "Summer Fun, Things to Do, Kids stuff,etc.  See the difference?  You also want to set up your categories for SEO purposes and so that when a prospect lands on your website they can just search by that specific category for content.  If I'm a 1st time home buyer and I would more than likely want to see all of your content about "1st Time Home Buyer Information."
5. What is the difference between WordPress.com and WordPress.org? Here is the ANSWER:
Need a NEW Title Company Partner?
Does your current Title Company help you with your marketing and business growth or do they just take your contracts? Do they help you with Social Media, WordPress, Search Engine Optimization, and Video? If they answer is NO, then fill out the form below and tell me how I can help you.  At Stewart Title we help our clients grow their business and become better Real Estate agents and Lenders.  When it comes to WordPress and Real Estate websites we have you covered!
Be sure to Subscribe to my BLOG and YouTube Channel in the top right hand corner! Follow me on Twitter @dctitleguy
Work With Wade
Interested in growing your real estate business with Pruitt Title? Please fill out the form below and I will contact you shortly. Thanks, Wade "DCTitleGuy"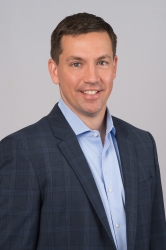 Latest posts by DCTitleWade1
(see all)