I hope that everyone had a great Thanksgiving holiday!  Now that you are done gorging yourself it is time to start ramping up your Real Estate marketing for 2013!  If you have read my previous blogs there are 2 things that I am a huge proponent of…and that is WordPress being the platform in which to build and run your HUB…your Real Estate website.  This is where 90% of consumers go to BEGIN their home buying search, and 80% of consumers will choose the first agent they find that answers their questions and solves their problems.  This should be scary for all of the agents that either A: Don't have a website or B: Have a website but don't ever update it or add engaging content that their ideal client would look for online.  The second marketing item that I am a big fan of is Video.  Video is a great way to shorten your sales cycle and convey your value and a message.  The good thing about video is it can last forever!  Having said that, I want to combine the two in this blog and talk about AFTER  your WordPress website built…now what?  Lets talk about WordPress Plugins for your Real Estate website.
Installing Plugins
First off…what the heck is a  WordPress plugin?  So…here it is: A plug-in is a small program, or combination of programs, that sits on top of your WordPress installation and increases the functionality of your website in some way. (Translation: Plug-ins allow your blog to have more features and to do more than it could when you first installed it.)  So when you start your blog on your WordPress site you want to have the right plugins so that you are "found" easier by consumers looking for you, and giving your blog a lot more functionality.  The first thing you need to do is install plugins while logged into the back of your site.  So which ones should you install and why?
StatPress
This plugin is kind of like Google Analytics.  It allows you to see how many people are visiting your site monthly, daily and also what Google search terms they used to find your site.  This is important because when you write your blogs and "tag" them with keywords you need to make sure you are getting the right traffic to your site.
Digg Digg
I like this one because it allows you to see how many times your blog was liked, re-pinned, re-tweeted, etc on other social media sites after you posted it to them. You can see this from your blog.  It looks like a long column of social media logos, except there will be numbers next to them indicating the traffic it is getting.  Good Stuff.
Google XML Site Maps
This is a great plugin because it allows Google to better locate your blog and index it faster.  The whole key to adding this engaging and educational content on your site/blog is so that Google can give it a rank and people looking for your Real Estate services can find you…this does that.
Gravity Forms
This plugin allows me (you) to create and insert a form at the bottom of each blog I write so YOU can have a chance to fill it out and become an online lead.  The biggest mistake I see Realtors make is they write a blog or shoot a video and they say…"call me for help buying/selling a home." Yes, people might call you but for the most part consumers don't want to talk to you…but they will fill out a form that also tells YOU what they need help with.  Buying? Selling? Short Sale? Investment Property? Rental?  This plugin allows you to customize your own forms that can help you generate those online leads. Here is a great video that walks you through HOW to set up and install plugins for your WordPress Real Estate website:
As you can see…pretty good stuff right?  Also did you notice that the information that I am conveying to you in the blog now has more meaning since you saw a video of someone showing you how to install these plugins for your WordPress website?  Imagine if you shot and posted short, educational videos for your past, present, and future clients to see?  Do you think that would help you gain more business?  I do.
Lets Talk
As the Director of Sales/Marketing for Stewart Title and Escrow I work with Realtors and Lenders just like you everyday.  I help them grow their business in a variety of ways from data lists, contact management, and teaching them how to blog and use video.  These are the HUGE value adds the Stewart Title brings that our competitors don't.  If you aren't tied to a Title Company or the one you use isn't helping you…please fill out the form below and I will contact you shortly to set up a time to meet.
Work With Wade
Interested in growing your real estate business with Pruitt Title? Please fill out the form below and I will contact you shortly. Thanks, Wade "DCTitleGuy"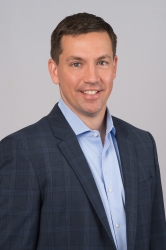 Latest posts by DCTitleWade1
(see all)