Most Title Companies have them…you know who they are.  They call and email you for the primary reason of wanting your purchase and refinance business. They are the Title Company sales rep. They tell you about  the good things that their Title Company offers, like mobile closings, good service, and the best escrow/settlement people in the business!  They say all of this while at the same time offering you bagels, donuts, coffee, pens, pads, coffee mugs, and other gimmicks that absolutely does nothing to help you grow your business…but they expect you to send you theirs.  It's an interesting dynamic how this all works.  To make it easy for you I have decided to divide the Title Company Sales person into two categories…the "Order Taker" and the "Business Builder."
The Order Taker
When I started in Title Insurance about 7yrs ago(2005) in Phoenix, AZ our field was filled with them!  Well dressed women and men walking through Real Estate offices bringing gadgets, sports tickets, and taking potential clients to happy hour in hopes of getting their business.  In many cases they were successful.  Why?  Because the market was so hot they didn't have to bring "Value" to the client.  The Real Estate Agent or Mortgage Lender's business was booming so much the sales rep could just blink and deals were flying in the door. 
Things have dramatically changed with the market crash in late 2007 but the order taker still exists.  This Sales Rep will basically do whatever it is you need or are telling them to earn your business.  They will get the marketing materials you think you need, hundreds of postcards, flyer's, food to your open house, or any other service that you believe necessary in hopes of getting that next escrow or refinance.  Sounds ok right?  Well not really.  The problem is that ANYONE can do that…where is the value?  Just because a Realtor "thinks" that they need marketing material A or B doesn't mean that is what they really need to be successful or what they should be doing to get to the next level and do at lease one more transaction a month.  If you talk to a Title Company sales rep and you can tell very quickly if they are an order taker.  If they are…run the other way.  They are glorified assistants who will not help you grow your business.
The Business Builder
This Title Company sales rep is far and few between, so when you find one it is a good idea to build a close alliance.  The business builder sales rep will listen to what you think you need and then offer dignified solutions to your problems that will ultimately lead to more business.  I meet with Realtors and Lenders all the time.  Many times they are unsure of how to get a steady stream of business or how to set up successful systems.  When a Realtor or Lender needs help learning how to get found online, set up and use a contact management systems, convert leads, shoot videos people will watch, build engaging online content, and use target market data to reach their ideal client, the "Business Builder Title Sales Rep" comes in to help you grow your business.  
This is where the order taker falls short.  They are NOT the solution to your problems, just doing what you tell them to. The business builder on the other hand thrives at this point and takes over.  He/She will be able to step in and help with ALL these items and offer marketing plans, information, and solutions.  The business builder will make your already hectic Real Estate life easier AND drive you business! 
You Decide which Title Company Sales Rep you want!
Think about the Title Company you use for your transactions.  Would you characterize them as "Order Takers" or "Business Builders?"  Consider how many transactions you have sent your Title Company in the last 12 months. How many transactions have they helped you get?  If your Title Company sales rep (if they have one) doesn't help you grow your business, offer solutions to problems, teaches HOW TO use technology in real estate, and helps you generate more clients, then I would think hard about your business model going forward.  The Business Builder Title Company Sales Rep will be your teammate and help you do more transactions.
Work with Stewart Title
My name is Wade Vander Molen and I am the Director of Sales/Marketing for Stewart Title and Escrow in Fairfax, Virginia.  If you need a teammate and solutions to your Real Estate Marketing problems, please fill out the form below and I will contact your shortly.
Work With Wade
Interested in growing your real estate business with Pruitt Title? Please fill out the form below and I will contact you shortly. Thanks, Wade "DCTitleGuy"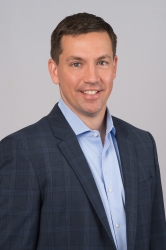 Latest posts by DCTitleWade1
(see all)