DCTitleGuy's Real Estate Marketing Classes
Pruitt Title offers to help YOU, the real estate agent and mortgage lender get educated on the following topics:
1. Wise Agent-Contact Management Program for Realtors – This class walks real estate agents through the basics and setup of a top real estate CRM. Wise Agent will save you time and money in your already busy real estate business. If you are unhappy with your current contact management system, don't currently use one, or use Outlook/Excel to store your database, this class is for you.  For more information, visit www.wiseagent.com where you can receive a FREE 14-day trial per their website.
2. How to Gain Real Estate Listings in this Market – Generating leads for your real estate business is essential.  In this class we will talk about WHY and HOW to generate listings and buyers through FSBO's, Expired, Cancelled Listings, Short Sales, and Farming (the right way) to a subdivision.
We will explore Farming Strategies for your real estate subdivision and HOW to get your mailing pieces opened. We will cover what content to send, plus what consumers are really looking for when they are considering hiring an agent through a direct mail marketing piece. Lastly, we tie in how and what educational content your website should have when these potential customers look you up! Conversion is the key!
3. Just Got my Real Estate License… Now What? (New Agent Orientation). Realtors that have had their license for less than 2 years.  Agents who need a refresher on ramping up their business, and the brand new agents who hung their license with a brokerage, but need assistance generating business and clients. We will cover strategies on lead generation, marketing to your sphere, warm calls, outbound marketing/inbound marketing strategies, using a real estate CRM, and creating a marketing budget. Lastly, we cover the importance of implementing technology into your business and what platforms can create the most exposure for you and your new business.
4. Social Media Training For Realtors/Lenders – Covers the best uses of Facebook, Twitter, Instagram, Snapchat, and YouTube to interact and gain value from your prospects, clients, and past clients. We discuss how to use these platforms efficiently so you are creating value to your target audience without "selling."  We discuss how to expand relationships with your target audience, and drive them where you want them…your real estate website, where clients and prospects can find all things that make you valuable.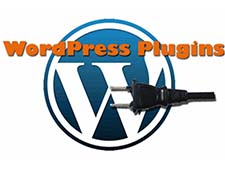 5. How to Get on the 1st Page of Google with Effective Blog Content – In order for your real estate website to get "found online" and attract your ideal client, it needs blog content [blogs, videos, pictures, ebooks, listings, reviews, testimonials, etc.] BUT all content is not created the same. Content is to your website what gas is to your car.
This class focuses on HOW TO create compelling content your ideal client would not only find value–but seek out. We discuss the best WordPress SEO Plugins, Forms, Video Inserts, Pictures, Tags, and Meta-Descriptions (what they are and how to use them).
We also will create a blog post and follow the key steps needed to optimize your content for the search engines. Being discovered online is more important than ever. Let's learn how!
6. Intro to WordPress for Real Estate Agents – WordPress is quickly becoming the industry standard for websites…more importantly, real estate websites. WordPress is a platform that allows you, the real estate agent to have full control over your website, install plugins for SEO, newsletter sign-ups, subscription widgets, and most importantly Google Loves WordPress (google it).  We will walk through the basic setup and functions of a working WordPress real estate website. We will cover my top 15 plugins that are MUST-HAVES.  We will install and walk through how to configure them for your site. At the end of this class, you should have a basic understanding of how to navigate and use your WordPress site.
7. How to WIN at Farming your Real Estate Subdivision – Farming in real estate has been around a long time.  Real Estate agents try many methods to Farm a subdivision.  Many spend a lot of money and get little to no results.  Why is that?  Is there a right and a wrong way to Farm?  Yes, there is.  In this class, we go over several effective strategies to get your message and value to homeowners in your target marketing area.
We will cover inbound marketing strategies. Blogs, videos, and other effective ways to increase your online and social media presence. We will also cover outbound marketing strategies. What effective marketing messages to send these homeowners through direct mail, and how you will be notified of WHEN they open it.  We tie in both of these strategies so that you WIN at Farming and become the go-to person in any area.
8. How to Convert Renters into Buyers in this Market – Roughly 34% of renters in today's market think you need to put down 20% to purchase a home.  This is NOT true!  In this class, we discuss HOW to qualify your renter clients and discover if they should really be renting. If they shouldn't–what lead conversion strategies create the best result? These marketing strategies include using Social Media, Video, and online marketing (Blogs/SEO). "Selling by Education" is key with Renters and this class teaches you how to do it.
Each class will feature a mortgage lender to discuss the different mortgage programs available to buyers and the essential steps of the pre-qualification/mortgage process. Stop showing renter's apartments and start selling condos!
9. How to Set up and Grow a Professional YouTube Channel in 2022! – YouTube is now the 2nd largest search engine in the world and is also becoming a powerhouse in real estate marketing.  Talking head videos, property videos, green screen, and more. In this class, we walk you through HOW to set up your YouTube Channel, upload videos, use tag words, gain subscribers and drive your prospects back to your real estate website.  We will also show you how to take your YouTube videos and embed them into your blogs and other areas of your online content.
We also cover the key steps to setting up your channel trailer, organizing your front page, naming your channel, setting up channel "playlists" and taking additional steps to get more eyes to your YouTube Channel. As a FREE medium and in the age of video marketing, YouTube is a must to convey your value messages and grow an audience.
10. Basic SEO (Search Engine Optimization) for Realtor Websites – As a Realtor, there is a good chance you have a website. How do you "use" it to rank in local searches? Get "Found" by your ideal client, or by someone moving to the area from another part of the country? Search engines rank websites in searches based on a variety of factors. In this class, we cover the basics of SEO, and the basic things Realtors can do to push their sites up in page rank. Some key points we cover are:
Importance of your Site Title
Google Webmaster Tools/Google Ad-words
Site load speed–How to test it
Cross-platform marketing (Website to YouTube to Social)
Long-tail vs short-tail keywords
Meta-descriptions for pages and blogs
Linking Strategy-Interlinks and Back-links
Effective Content Strategy and why need one
11. How Loan Officers can Effectively Market to Real Estate Agents in 2020! – With the refinance market dwindling down Loan Officers are switching their business models to "Purchase Business." But, HOW do you capture Realtor relationships with SO many loan officers trying to do the same thing?  In this class you will learn several effective strategies to market to real estate agents and develop the strong "Value Proposition" your competitors do not have.
12. Wire Fraud and Cyber Security–How to Recognize and Not Become a Victim! – In today's environment where many of the parties in a real estate transaction send wires it is super important to know how to identify when someone is trying to trick you into sending a wire to another account. In many instances, it starts with a breakdown in cybersecurity. In this class, we cover the different kinds of cybersecurity, the specific terms, how to recognize them, and what do if you do become a victim. The days of mailing money to the Nigerian Prince are long gone. Today, we are dealing with real criminals who get away with millions of dollars on an annual basis from consumers.
13. iBuyers-Facts, Tips and Scripts. How to Overcome the iBuyer Real Estate Disruption! – It's no secret that technology of many forms is being used to disrupt and potentially "cut out" the real estate agent from the transaction process. Companies, like Opendoor, Turnkey, Zillow Offers, and Offerpad have grown in size and target potential sellers for "instant offers" on their homes. In this class you will learn:
What is an iBuyer? (definitions)
Who are these iBuyer companies and why are they growing? (Opendoor, Zillow Offers, Knock, etc)
How the iBuyer process works for sellers (fees, terms, conditions, etc.)
Where the iBuyer is headed-what markets are they headed to?
iBuyers vs Realtors—what are the differences your clients need to know?
Why would YOUR customer choose an iBuyer Company over a Realtor?
Realtor rebuttal scripts and tips to overcome objections
How to combat the convenience argument.
14. The Top Agent Business Planning Class! Going into any year it is important to put together a formal business plan. What are your goals and achievements for the new year? What do you need to improve upon or add to your business to grow? In this class, we create a formal business plan tailored around "Tom Ferry's" proposed business plan format for his clients. We will also propose many thought-provoking questions that will help get you to the next level…such as–"What are your debt reduction goals?" "What are your weakest lead source funnels…how can we improve them?"
If any of these classes interest you or your office–please fill out the form below or email me at wade@pruitt-title.com.