There are no shortages of Realtors out there in the Northern Virginia/Washington DC area.  Many of these Realtors are buyer's agents.  What this means is exactly that…they work primarily with people buying a home.  Many of them…their first home.  The cycle of a Realtor is usually as they begin their career they start working with buyers and as they get busier they transition into Listing agents.  This isn't always true but many times this is the case.  The average home buyer goes through this process every 5-7 years.  Meaning that they don't do this very often, but Realtors do this everyday.  The issue is that not all Realtors are the same, just as not all Title Companies or Mortgage Lenders are the same.  Here are 3 bad traits of a buyer Real Estate Agent that consumers need to watch out for when selecting a Realtor.
The other day I was talking to a buddy who wanted to send me a purchase contract.  He warned me in advance that his Realtor (buyers agent) was "difficult to work with." He said that his agent was steering him and trying to force him and his wife to buy certain homes and that he was showing them higher priced homes than they wanted to pay….essentially the guy was trying to get a sale and not really care about his clients.  The Realtor also wanted to use his own Title Company for personal reasons that involved money flowing back to the Realtor.  I got the guy on the line and talked to him and sure enough he was standoff-ish, frank, and short on the phone regarding his client and getting a Title Fee quote from Stewart Title.  This is the first of the 3 bad traits of a buyer Real Estate Agent.
#1 Forcing the Client to Make Bad Decisions
As a disclaimer, this doesn't happen all the time…but it does happen.  I'm sure you know a Realtor in your office right now that comes to mind.  As I mentioned above most home buyers do this every 5-7 years. Since most people pick their very first Realtor by either referral/word of mouth or on the Internet there is a chance that they don't have a personal relationship with this person.  This can cause the buyer to listen to the Realtor's not accurate information and make some bad decisions on purchasing a home.  What are the top ones I see?  Here you go:
You are approved for $300,000…so lets start looking at home at $300K.  Bad idea.  "Approved  up to" means $300K is your Max.
If we waive the appraisal and home inspection we will for sure get the house.  What!?!?  Never waive a home inspection and waiving an appraisal is not always smart either.  Do your homework before forgoing these important items.
Buy a "Fixer-uper" and Remodel it.  You will make more when you sell it! Yes…if you buy a home with no upgrades you might want to add new things but not all upgrades create a 100% or above return.  Some can…most don't.  This is a fast way to get a buyer into a home and make a commission, but after you are long gone your buyer is dumping way more money into their home than they ever thought.
#2 Lack of Knowledge on the Process
As I mentioned many newer agents are buyer agents. Most part-time Realtors are also buyers agents. So…if you are making the largest financial decision of your life don't you want a full-time professional who has full knowledge of the Real Estate process and purchase contract to represent you?  I'm not saying ALL part-time agents or ALL buyers agents are like this but if you are a listing agent or experienced buyers agent and are reading this right now, you know EXACLTY what I'm talking about.  Having full knowledge on the process is huge and is one sure way to get your contracts accepted by more listing agents.  This lack of knowledge hurts buyers trying to get inside their dream home.
#3 Not Technologically Savvy
What does this have to do with traits of a buyer Real Estate Agent?  A lot.  If your Realtor doesn't text, have a smartphone, use Zip Forms, Docusign, or understand the MRIS in and out…that is a HUGE problem.  The key to the Real Estate process is making it EASY for the client.  Not knowing HOW to use these basic technology Real Estate tools only hurts your ability to effectively represent your buyer client.  If you went to a listing appointment with a flip phone and said your marketing plan was postcards and you still just fax contracts…think you would win the listing?  Exactly.  Learn the tools of your craft so the process is simple and easy for your buyer.  That way you can earn more referrals that turns into more business.
Ready to Switch To Stewart Title?
At Stewart Title we work with some of the best Realtors in the Northern Virginia/Washington DC area.  We help Realtors grow their business with fantastic marketing tools and savvy processors.  Need help getting MORE business?  Getting Found Online?  Fill out the form below and I will contact you shortly!

Work With Wade
Interested in growing your real estate business with Pruitt Title? Please fill out the form below and I will contact you shortly. Thanks, Wade "DCTitleGuy"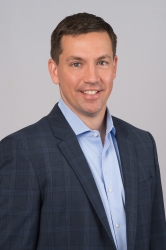 Latest posts by DCTitleWade1
(see all)