When I first moved to the Washington DC area in June 2012 I mostly have worked marketing to Real Estate agents and Mortgage Lenders helping them grow their business in the Northern Virginia area.  I drive around the area and by doing so I get to see all the great place that people call home.  There is one up and coming place that I really love and that is the South Riding Subdivision in Chantilly Virginia.  It is great because it is very lush and not in a big city.  It is very family oriented and has great houses that are not as expensive than if you purchased in the Arlington area closer to Washington DC.  Here are some great reasons why the South Riding Subdivision in Chantilly should be your next spot to call home.
Location, Location, Location
Location is huge in Real Estate in the South Riding subdivision in Chantilly has it.  Located in Loudoun County it is on the outskirts of Chantilly, VA and about 35 miles outside of Washington DC.  If you head west you are not far from over 5o wineries and lush farmland with other great amenities such as Golf Courses, Wineries, Gyms, and fabulous eateries.  So if you want to live in a gorgeous neighborhood and have access to the big city, or farmland and wineries this is the place for you.
Growth!
This area is growing and expanding.  Business are coming out to the South Riding area so you don't have to travel far for Day Care providers, Schools, Golfing, Spas, Restaurants, and Wineries.  As businesses come out to South Riding they are also causing home builders to create growth in the area.  This is all good news for YOU if you buy now as the property values will be on the rise in the near future.

Fantastic Schools
Families love the South Riding Subdivision in Chantilly because the schools in Loudoun County are ranked 10th MOST educated in the county. Who doesn't want their child to go to a top school?  There are 3 Elementary Schools, 1 Middle School, and 1 High School in the area.  This is great because you will know which Middle and High School that your child will be attending.
Gorgeous Homes!
The homes in the South Riding Subdivision in Chantilly are amazing!  The average list price for homes for sale in South Riding are around $511,00 to $650,000.  The median income for people who live here is around $160k for a family.  Here is an example of a home in South Riding that you could be living in.
As you can see these homes are fantastic to not only live but to raise a family.  The home prices are very competitive compared to living in DC or in another city closer inside the beltway.
Need a New Home?
If you reading this blog and saying to yourself…"Wow…maybe we need more information on South Riding because this looks like a place for us!"  Then all that you have to do is fill out the form below with your full contact information and I will have my best Realtor in the South Riding area give you a call to find out your specific Real Estate needs. 
If you are a Real Estate agent and you market in the Northern Virginia area…you were looking for information and you found me.  I can help you get "found" too.  As the Director of Sales and Marketing for Stewart Title I help Realtors grow their business.  Please fill out the form below and tell me HOW I can help you.  Chat with you soon!

I Need Help With My Real Estate Marketing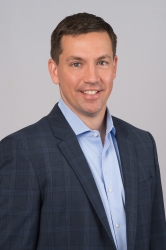 Latest posts by DCTitleWade1
(see all)