So…you are a new Title Insurance Sales Rep?  First off I want to say "welcome to the field!"  Being in the Title Insurance business is very rewarding and fun.  It can also be frustrating and upsetting at times.  I remember my first day as a Title Sales Rep for a Title Company in Phoenix, AZ.  I can honestly say that my knowledge level on the topic of "Title Sales" was very low.  I had been a loan officer for 9 months earlier and I knew how to sell…just not selling the way it's now done…to Realtors. Selling FHA streamline loans was not the same as trying to get a real estate agent to send me their business in a very competitive field of already experienced Title professionals.
I was the newest guy on the sales team of 21 sales reps.  Yes, you read that right, our company already had 20 others…and there was no such thing as training.  You were pretty much on your own…sink or swim.  My first day, I sit down at my computer and my branch manager comes in with a list.  I ask…"What is that?"  She says it's a list of Realtors and Lenders that send us business and that it would be a good idea for me to call them and introduce myself.  So I did just that. I called everyone on that list and introduced myself.  "Hi…my name is Wade Vander Molen with ABC Title and I'm the new Sales Rep in your area.  I want to set up a meeting and help you grow your business!"  Then something happened…the Realtor on the other side of the phone said "Oh good! I've been struggling to generate business, I can't wait to meet so you can tell me HOW you can help me!"  Gulp!  I had my foot in the door…then the job started. What do I say? What do I do?  As a new Title Insurance sales rep…how do I succeed?
Value Proposition
Real Estate, Mortgage, and Title Insurance are competitive fields.  Just remember that you are not alone…there are other Title Sales Reps out there right now trying to get the same business you HAVE or are going after.  To be successful in the Title Sales arena you have to stand out from your competition.  If you see other Title Reps bringing donuts and bagels to office meetings and talking about online Title Quote calculators and you do the exact same thing…you will fail in this business.  Good Realtors and Lenders don't care about that! What they DO care about is more business, more listings, more buyers, LEADS, shorter sales cycles, getting found online, and creating systems that creates business.  You must develop your own value proposition that makes you stand out from your competitors.  It has to be clear, so the difference is seen immediately.  When a Realtor and Lender can see your true Value as a "Business Builder" instead of an "Order Taker" you will have client reaching out, wanting to work with you, vs the other way around. 
I Sell What?
I don't sell Title Insurance…I sell myself, my value, real estate marketing services, and my knowledge in which the end product is Title and Escrow Services.  When I meet with clients I rarely talk about Title Insurance and our "enhanced policy vs standard policy."  The Realtor very rarely cares or asks because mostly all Settlement companies get their Title Insurance underwritten by 4 companies, FNF (Fidelity National Financial) First American Title, Stewart Title, and Old Republic Title.  Realtors want to know HOW you can help them create more business and streamline their processes.  What value do you and your company offer that can best assist me going forward?  Is that value enough for me to leave my current company/relationship and switch my business alliance with you?  If you can answer that…you will succeed in this business.
As a new Title Insurance Sales Rep you have to develop your niche and value proposition to be successful.  Here are few things that will be of help to get started and gain clients right away:
Call Cross Sales/NDC's also known as "Non-Directing Customers"
Sponsor or Teach Value Added Realtor Classes
Sponsor Events that drives Realtor Traffic
Add Realtors and Lenders to your Facebook, Twitter, Instagram, and Snap, etc accounts. Post engaging and educational content( blogs like this).
Purchase accounts to Data/Info Providers. Learn how to use them.
Learn all the Sales/Marketing Tools your company has inside and out and how to sell their value to your customers. 
Set as many appointments as you can and ask for referrals.  Yes…Title Reps can do that too.
Set appointments with existing clients of your Title office and ask them for referrals to their producing Realtor/Lender friends.
Meet Broker/Managers of offices and ask to sponsor and present at their next office meeting. Develop your public speaking skills.

Learn as much as you can about online marketing, SEO, Blogging, Video, and getting Found Online.  If you have this knowledge…you will destroy your competition as a new Title Insurance Sales Rep.
Are You Ready?
These are 10 things you can do as a new Title Insurance Sales Rep that will help you get business right away and shorten your learning curve.  As a new Title Insurance Sales Rep there is no one right way to create success.  You have to develop your own path and find your niche in this business.  If your Value Proposition is not very strong, your competition will have the upper hand and this job won't be a lot of fun.  Invest in yourself and refine your skills. Put in the necessary work, create your niche, and you will see clients coming your way.
If you are a New Title Insurance Sales Rep and need help getting started and NOT my competition in the Northern Virginia/Washington DC area…fill out the form and I will contact you shortly!
Work With Wade
Interested in growing your real estate business with Pruitt Title? Please fill out the form below and I will contact you shortly. Thanks, Wade "DCTitleGuy"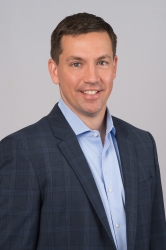 Latest posts by DCTitleWade1
(see all)