The other day I was thinking of an interesting scenario in which I was able to go back in time and "bump into myself" on my very first day of selling Title Insurance. I have covered being new to Title Sales before in previous blogs and what my first day looked like. What if I took my Delorian back to Phoenix, AZ in September of 2005 and was able to talk to my younger self for just an hour to fill in what I should be doing (and not do) versus the long road I took to being a top Title Sales Rep. It would surely entail overwhelming my younger self with information, but there would be several key talking points that would ensure my learning curve be cut down significantly. Here is what I would say to a first day in Title Sales Wade Vander Molen as to be successful in this job, and also what not to do when being a top Title Sales Rep.
The Meet
On my first day on the job, I was handed a list of names of Realtors and Lenders on a sheet of paper. I was told to call these people to introduce myself as the "new Title Sales Rep" for our branch and to offer to help their business. The issue was I didn't really know how to help them. I was new and there was little to no training on how to be successful. So, at lunchtime, a 27-year-old Wade is walking to lunch wearing a short sleeve polo and pants and while in line sees an older version of himself, wearing a suit and a fresh hair cut. Younger Wade is on day one and older Wade has closed several thousand transactions and Millions in revenues…they have a conversation.
Take the Job Serious
I did take the job seriously when I started in 2005 but understand I used to do social work making $35K a year and now I have a job with unlimited income potential. As a 27yr old, if I made $65K a year I thought I was rich. I had no clue there were people in our job who make in a month, what I made in a year doing social work. I would tell my younger self to take the job seriously and aim as high as you possibly can. Don't hit a goal and stop, because there is so much more you can achieve. If you develop that mindset from the start, your growth will happen faster.
Learn to Use Your Time Well
Time is our greatest asset. I would tell my younger self to work by appointment only, don't just travel around to real estate and mortgage offices without an agenda. Plan out your week in advance and always be making calls and sending out emails offering to help Realtors and Lenders. When I was younger, I spent so much time doing what I thought were "lead generating activities" but in reality, I was just wasting time.
Invest in Yourself vs Only Company Tools
I didn't figure this one out till I was a couple of years into the job. I knew I had to find my own way, but my Title Company had a lot of marketing tools. Heck, we even had an in house graphic design and printing department. As long as I could push printing postcards, flyers, and homebuyer/seller guides I was in great shape. The funny thing is that is the exact opposite of what I think or do now. I would tell my younger self to imagine if all those tools were taken away, what would you do to gain clients? In what way would you STILL be able to help your clients grow their business? Find out what those ways would be, then learn them.
I would tell my younger self to read articles, follow other top real estate coaches, learn technology, and how it is affecting a Realtor's business or their ability to generate business. Find out what your weaknesses are…and focus on making them your strengths.
Don't Spend Time with Non-Producers
Yep…this one got me good when I was younger. When selling Title Insurance, you need to learn to qualify clients. I would tell my younger self to stop spending a lot of time with agents who don't produce. Yes, they want to meet you and they want all the marketing tools…but one problem, they weren't doing any business which meant I wasn't making any money! Back then I thought it meant I had a great client, but really they were taking up my time from going after the "real" great clients. Coming from a social work background, I had the need to help people, but to be a top Title Sales rep not everything is equal, and who you spend your time with matters. Work with top Realtors, earn their trust, and get to their lenders. Work with top Lenders, earn their trust, and get to their top Realtors.
Sell The Heck Out of your Escrow Team
As a Title Sales rep, it can be easy to think of yourself as a "solo artist" but in reality that is far from the truth. I would implore my younger self to sell the heck out of your escrow officers in any marketing appointment. Yes, you need to personally add value to clients, but I don't process transactions. Your escrow team does a lot of the heavy lifting and they are also your greatest retention tool. Make sure you sell them as top-level people who are an escrow extension of you. Doing this consistently will help your business grow much faster.
Top Title Sales Rep Last Tips…
As our lunch hour is coming to an end, I would add a few last tips.
Dress for success. Take your early paychecks and buy clothes that make you appear successful. Mirror your top clients.
Learn all you can about the internet, video, and this thing called Facebook. (I didn't get an account till 2009). It was a mistake to wait that long.
Don't be afraid to talk to your Title Sales Rep competitors. Learn from others, don't look at them as enemies.
Never burn bridges and always look to make friends.
Take your escrow officers on appointments when you can.
Learn to become a good public speaker to teach value-added classes to your target audience…not CE Classes!
As we leave the restaurant, I assume my younger self's head is spinning. Most of the items I mentioned above, I had to learn the hard way. Many mistakes and wrong turns made along the way till eventually, it all came together. Where would I be today if this confrontation really happened? Who knows really, but always fun to think about.
Looking to be a Top Title Sales Rep?
People join our industry all the time. Unfortunately, many fail for a variety of reasons. If you are looking for answers or not at the production level you think you should be, let's chat. Plenty of information for top Title Sales reps on this site and other places on the internet. You can always fill out a form below and I would be happy to talk to you. You can also email me at wvander@stewart.com.
Work With Wade
Interested in growing your real estate business with Pruitt Title? Please fill out the form below and I will contact you shortly. Thanks, Wade "DCTitleGuy"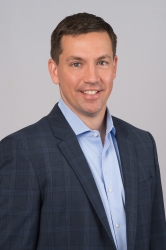 Latest posts by DCTitleWade1
(see all)