Having been in the Title industry since 2005, I have seen many Title Sales Reps come and go with only a handful really "making it" and taking their business to truly lucrative levels. With thousands of Title Salespeople in the US, that means a huge majority either wash out or never find the level of success they are seeking. Why is that? The main reason is a massive lack of training for Title Insurance Sales Reps. When I started in the business, I received little to no training. Being the newest Title Rep of 20 for my Phoenix, AZ company, I "shadowed" a few people but none were eager to share how they grew a book of business or their success secrets. I was left floundering around for a while before actually learning the job and finding my way. That learning curve could have shortened if there was training available. Thankfully for me, I kept working hard and grew a successful business in not only Phoenix but 2000 miles away in the Washington DC area. With many Title sales reps reaching out for assistance for this very reason, let's chat about why there is a lack of training for Title Insurance Sales reps and how we can fix it.
Title Sales Reps Aren't Set up for Success
I have had many Title Sales Reps emails or call from all over the country. Their issues are all pretty similar. Most revolve around being less than a year into the industry and receiving no training from their upper management. This is a big issue. You have Title Company owners who have never done sales or when they did, it was far removed from how it's done today with the internet, video marketing, social media, and more. These company owners want the business, but don't know how to teach their salespeople to generate it. Huge disconnect.
When I started with my current Title Company, one of the managers (no longer with the company) had an issue knowing how to use his iPhone. How is someone who can't use his iPhone going to teach new Title Sales reps to use the internet, YouTube, Social Media, SEO, etc.? Setting up your Title Sales rep for success upfront is important. Saying…" just go out and get the business…take people to lunch" isn't going to cut it.
The Value of the Title Insurance Sales Rep is Understated
I firmly believe that most Title Company owners understate the overall value of their salespeople. The top Title Sales reps can generate well over $1 Million dollars annually in fees for their company. That is a lot of money! With that much potential, why is there little to no training? The issue is 95% of the sales reps generate much lower numbers. It is a catch 22 in my book. Since the value is understated, they aren't trained or held in high regard–hence the lower production numbers and vice versa.
The goal is to create a "shift" in thinking so the overall value of the Title rep is seen as there is an investment in their success, which is ultimately the Title Company's success. The truth is the top Title Sales reps create substantial revenue for their respective companies, and in return create a very healthy income for themselves. If you are a Title Company owner–wouldn't you want a Title Sales team to create that kind of revenue and growth?
The Tide is Shifting
With the change in real estate marketing and technology, the Title Company owners that once had a flurry of clients are seeing stagnation, not knowing how to market to "up and coming" Realtors/Lenders. Teach them how to use marketing tools, offer marketing solutions, and "speak their language." How I know this is happening, is from the many emails and calls I receive asking how to combat this stagnation issue.
Losing revenue and clients is a BIG motivator to get your act together. This is starting to occur. Even within large Title Companies, they are seeing that in reality, they are a marketing and sales organization that does real estate settlements and issues Title Insurance policies. You need to create the systems and strategies to generate the business before you can close it!
What's Next?
People who want to grow and advance will always seek out the information they need despite the lack of training for Title Insurance Sales reps. In many instances, they find this website or my YouTube channel and seek the solutions they need. They also try to see what their competition is doing to find their way in the business. I feel there is a large gap in our industry for training. Not necessarily to teach a Title rep HOW to sell Title Insurance, but to teach them:
How to generate quality client appointments
Calling "Cross Sales" and converting them to appointments–clients.
How to get a prospect to send you their next deal
How to use video marketing and social media as a tool
CRM training for Realtors
Website and SEO training for Realtors
Data Mining and Farming programs
How to use public speaking to their advantage (teaching classes etc)
How to handle any objection they receive
Client "retention" tools and to keep people coming back.
These are just a few. Notice none of the above is about Title Insurance? Having knowledge about Title Insurance–knowing how the transaction works is important, but not what we sell.
Need Training?
At Stewart Title, we do all we can to set our people up for success, so if you are not getting what you need, please reach out to me directly and we can chat about how we can best assist. Stewart Title is a National Company with a presence in most major cities in the United States. Let's chat!
Work With Wade
Interested in growing your real estate business with Pruitt Title? Please fill out the form below and I will contact you shortly. Thanks, Wade "DCTitleGuy"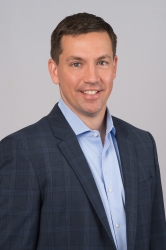 Latest posts by DCTitleWade1
(see all)