December has arrived!  That means many things in our business. Holiday parties, gifts, drinking and food.  It also means that it's time to get prioritized and your business plan together for the next year.  Yes, I know that EVERYONE talks about these things at this time of the year but guess what??  Most Realtors do just that…talk about it, but don't actually do anything else.  Setting December real estate goals and action plans takes time, effort, and a real plan.  Making the #1 mistake Realtors in December will also hurt you in the short and long term…and that is taking the month off all together.  Yes, you deserve a break after a lot of hard work, but take the time to set the groundwork for next year so you can start the year off successfully. Here are some helpful tips to make December great, and set the stage for a kick butt 2016.
Tie up Loose Ends…Get Organized
December is the month where you are closing out your client/closing pipeline. Now, you can focus on getting organized and analyzing what worked for you this year…and what didn't.  If you have a lead generation program or other items you pay for but didn't net a positive result, cancel those subscriptions. Find out where you can cut out the "bad expense items" and find other positive "business generating" places to spend that money. Take some time and sit down and actually write your business goals and plan out.  Seeing them visually helps.  This is also a good time to figure out where your business needs to be heading and how you want to best use your marketing budget for next year. Tying up loose ends and getting your business organized is great thing to do in December.
Marketing $$$ for Spring
December is usually a slower time of the year, but it is also a time where you re-evaluate your marketing budget, but also spend more money on the marketing side of things. Christmas parties, client appreciation events, gifts, marketing mailers, professional videos, and more are done during this time to "kick start" business for January, February, and March.  Having this as one of your December real estate goals is important.  When the Spring/Summer market hits, you might not have much time for this, so spend the money and time doing it now.  The misconception with real estate is you take the time off near the holidays and then get things moving again in January. Not the case.  Everything we do is 60+ days out so ramping up on the marketing side of things now will yield clients and closings in the beginning of next year.  Sitting on the sidelines will only cost you money in the 1st quarter of 2016.
Reach out to your B and C Clients…Re-Connect
We all love our A and A+ clients.  They love us too!  With that said, use this time and reach out to the people who we don't have that strong of a relationship and try to make it grow.  Are you going to convert or move everyone to that "A" category?  No, and that is fine, but what if you moved 3? 5? 10? That would mean a lot more referrals and business going forward.  Stop by their home with a gift, send them an email, phone call, add them to a social network.  Something that can help re-establish these relationships going forward. In terms of your December real estate goals, this has to ability to be a great kick-starter for the new year.
Try Something New…Get Visual
Marketing isn't just postcards, emails, and phone calls, its also Video, Social Proof, and more. Have a December real estate goal of trying something new to market yourself and your brand. Is that YouTube channel bare?  Never shot a real estate video?  Need a new way to let your SOI know you sold 40 houses in 2015. Video is the #1 way to convey a message to a target audience.  Most agents never use video or will…that is why you should.  Start this month and give it a shot.  It works, and your sphere, prospects, and clients will like it. You don't need to shoot professional videos either, a simple camera or even your smart phone work. Don't believe me??
Watch the Video!
Need Help with your Real Estate Business and December Real Estate Goals?
That is where myself and Stewart Title comes in.  We would love to be part of your December real estate goals! Now is also a time to re-evaluate your vendors.  Are they helping you?  Need a change?  Fill out the form below and let's set up an appointment to discuss your business!
Subscribe to my blog and YouTube channel in the top right hand corner for consistent Real Estate content! 
Work With Wade
Interested in growing your real estate business with Pruitt Title? Please fill out the form below and I will contact you shortly. Thanks, Wade "DCTitleGuy"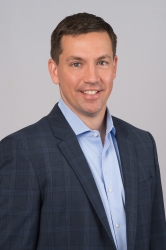 Latest posts by DCTitleWade1
(see all)