I was talking to a Realtor the other day in Northern Virginia and she was complaining that her Real Estate Listings weren't selling or getting much traffic from potential buyers.  Ok…now understand that in the last 3 months in the DC area homes have been selling over list price, with multiple offers the second they hit the market.  Not a lot of housing inventory and a large homebuyer demand.  Now…more listings have hit the market and buyers are seeing that they don't need to rush and buy right now since they have more choices of homes.  So with this shift in the market I asked the Realtor…"So what are you doing to marketing the property and get your listings more exposure?" Her answer…" I put it in the MLS and I have done open houses the last 2 weekends." To this I shook my head and said.  Not enough.  Lets talk about how to get your Real Estate Listings more exposure so you can sell them faster and at top dollar.
Two Things Sell Homes
Price and Exposure.  That is it.  The reason your listings aren't selling is because they are either not priced correctly or there are not enough eyes to your listing.  Worst yet, it could be both!  I would say most of the time it is due to a lack of exposure.  You can have the greatest home for sale and priced correctly BUT if not very many people know about it then that is a bad thing.  When the Real Estate market is HOT anyone can sell a house, but when there is a flood of NEW inventory and buyers have more of a selection to choose from, there are some added things that go into properly marketing a home for sale that will in turn get your listings more exposure.  Lets chat about a few…shall we?
Video and YouTube
Duh!  What do most agents NOT do?  Video.  So…what should you do?  Video.  YouTube has 65% of ALL Video traffic on the internet.  Also, consumers like video and they would rather see a property video vs still photos.  Property Video also lets the consumer mentally move into the property.  Video lasts forever so something you shoot and post to YouTube today…could get you business down the road, tomorrow, a month, or a year from now.  If you are not integrating Property Videos into your marketing to get your listings more exposure you are missing out. This property was shot by Stephen Garner.  You can check his other videos HERE.
Online Content for your Listing
Many times agents take a listing and they think their job is done on the marketing side because their brokerage will take it and send it out to Zillow, Trulia, and Realtor.com.  That is fine, but I would want consumers on MY website…not theirs.  So, to do that you create some quick content about your listing and get it ranked AHEAD of these sites or at least near the top.  Of course there is a method for doing this (another reason to set up an appointment with me!) People drive by listings all the time and instead of calling the Realtor from the sign, they Google the listing address to gather information first.  This is another way to get your listings more exposure and get more people where you want them…to your website.
Notice the head shot next to the search results?  That is another way to get eyes to YOU and your Real Estate Listings.  As you can see there are several ways to get your listings more exposure, hence getting your homes sold faster and on your way to obtaining more business.
Your Title Company NOT Helping you Grow?
I know…I know…I see it all the time. Title Company expects your business due to a joint venture, or they take your business for granted because they have closed your business for a long time…but ask them "What can you do to help me grow my business?" When they give you that blank stare…give me a call at 480-203-6452 or fill out the form below! Take a moment and Subscribe to my Blog and my YouTube Channel on the far right.  You can also follow me on Twitter https://twitter.com/dctitleguy
Work With Wade
Interested in growing your real estate business with Pruitt Title? Please fill out the form below and I will contact you shortly. Thanks, Wade "DCTitleGuy"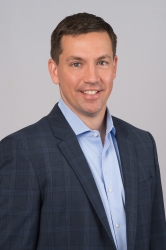 Latest posts by DCTitleWade1
(see all)