Ever hear the saying–"If you don't have an assistant, you are one?" The longer I stay in the Title Business/Real Estate I believe this is true. Delegation. This is a scary word for many, especially for people who have hard time "letting go" and trusting others with their business. In today's real estate world, delegation is a must. As busy Realtors sooooo much to do and a lot of it doesn't involve the actual act of helping someone buy or sell a home. You might be nodding your head "Yes" right now. When prioritizing your real estate business, what tasks do you give to others, and what should you be doing yourself? Lets chat about this and how you can break through to the next level of real estate production and get more things done!
Have a Specific Plan of Action
Super important. You must have a game plan for your real estate business. What should I be doing? What should I be planning to do? What should I delegate to others? What should I eliminate from my business? If agents took an hour or 2 and wrote down ALL of the action items in their business, I think they could put everything into these 4 quadrants.
DO
These are the action items that you do. You meet with buyers/sellers, show homes, go to listing presentations, lead generate and follow-up with your sphere and past clients. You attend home inspections, closings, and come up with the specific marketing plans to help expose your brand and business. Obviously Realtors do more than this but you get the idea of what it is YOU do…which are the client facing items and most important action items for your direct client business.
Plan to Do
Everything we do today, we see the result 60-90 days from now. Agents are also planning ahead on what they are trying to do to gain more traction in a Farm, gain referrals, get online leads, build their brand, attain goals, etc. So there are action items we haven't executed yet, but will to come. Write these plans/future action items out then work toward them.
Delegate
This is the BIG ONE. When prioritizing your real estate business, delegation is key. When it comes to delegating this usually means you have help. It is tough in today's real estate world for a solo agent to wear all the hats and do everything without hitting a ceiling. There just aren't enough hours in a day or days in a week. Most of the action items I see delegated are:
Ordering signs
Inputting Listings/Pictures
Creating Flyers/Postcards
Printing off buyer showing sheets
Adding listing to your website and Zillow/Trulia
Transacting with the Title Company/Lender–means you have a TM.
Following up with Open House attendees–Making any sort of luke warm to cold call
Negotiating Short Sales
Running your real estate CRM and organizing it
As a Realtor you have an hourly wage. Figure out what is your hourly wage and ask yourself if you should be doing a task and paying yourself that wage vs someone else at a much lower rate.
Eliminate
How do you know what to cut from your business? What do you waste time doing? What marketing expenses do you have that yield little to zero results? What people are in your marketing sphere that waste your time and never use your services or refer you? Take the time to find the time-suck and money-suck items in your business and get rid of them. Then replace those eliminated items with better action items that can lead to business.
Watch the Video!
Does your Title Company Help Prioritize Your Real Estate Business?
If not, and your find value in my website/video content, take a moment and fill out the form below and tell me how I can help your business. You can also email me at wvander@stewart.com. At Stewart Title we go above and beyond to help our Realtor and Lender partners get to the next level!
Take a moment and Subscribe to my blog and YouTube channel in the top right hand corner! 
Work With Wade
Interested in growing your real estate business with Pruitt Title? Please fill out the form below and I will contact you shortly. Thanks, Wade "DCTitleGuy"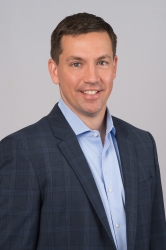 Latest posts by DCTitleWade1
(see all)