If you are over the age of 30, you have lived through SARS, MERS, Ebola, 9/11, and the Great Recession. COVID-19 is another major issue our country and the world are going through, but it will pass. We don't have the exact timetable on when that is, but it will pass. For now, many of us are working from our homes, with kids running around and it's not necessarily the best recipe for productivity and success. With that said, it is our new reality…for now. I always say there is an opportunity in anything, and this holds true here. You are going to see much of your competition "freeze up" during this time, not knowing how to shift their business. There are many ways to be productive Realtor from home. I have gotten the word out to my clients that essentially nothing has changed as to how I can help my clients and get them what they need. Here are great ways to be a productive Realtor from home and make the next 60 days the jump-start to your real estate business.
Learn to Conduct Zoom Meetings
Technology is your best friend during this crisis. Face to face meetings are hard to come by and frankly, most people have reservations about meeting in person right now. Zoom is one of the best tools out there to conduct meetings, presentations, or even show homes. It is highly effective and saves everyone time from traveling from point A to point B. Having the ability to share your screen with everyone makes it super easy to do listing and buyer presentations. There is a free version of Zoom, but your time is limited to 40 minutes. The paid version is reasonably priced and can hold well over 100 people per Zoom.
Use Zoom for listing presentations, face to face meetings, talking to your SOI and much more. Now is the time that we really embrace technology, specifically video to connect and keep our businesses moving forward.
Promote, Promote, Promote!
Now is a great time to work IN your business. Usually, this done in late fall and winter, but COVID-19 has graced us with its presence keeping many of us at home. Promote your business and educate your clients through social media, video, and doing virtual open houses! In many markets, agents can no longer hold physical open houses. If this is true for you, you still need to get people into your listings. Virtual open houses are the way to make this happen.
Another way to promote your business and listings is to create online content on YouTube and your website. I know in the past you were really busy and didn't have time to take on YouTube or learn on-page SEO, but guess what? Now you do. Go to great sites like Skillshare or just search YouTube for tutorials to get started building your YouTube page and maximizing your website. Right now more than ever, content is king.
Exercise!
Working constantly can be draining. A great way to become more productive is to stop working and exercise. There are a lot of great workouts on YouTube and many TV's link right to it. Also, the infamous "Insanity" DVD's ( I have them all) are awesome, or go for a long walk or run. Working out on a regular basis will give you more energy so when you are working, it will be more productive. I would rather work shorter times, but very focused than longer and more distracted by other things.
Adopt Assistants
If you have kids at home (school age or older) and they need things to do, get them involved in some of your work efforts to lessen the load. I don't mean call your clients, but stuff envelops, or fold newsletters, or help you with the technical aspects of YouTube or social media posting. They benefit as well from your success in real estate, get them involved and make it a fun group effort.
Leverage your Stewart Title Partner!
A great way to be a productive Realtor from home, also leverage your Title Sales Rep. Just because we are working remotely or at home, doesn't mean we can add the same value to our clients. We are a quick call, email, or Zoom call away from helping you. If you are working with me in the Northern Virginia/Washington DC area, I am always available to help my clients. Look for my Zoom classes to help you get more eyes to your business!
Take a moment to fill out the form below and tell me what you need!
Work With Wade
Interested in growing your real estate business with Pruitt Title? Please fill out the form below and I will contact you shortly. Thanks, Wade "DCTitleGuy"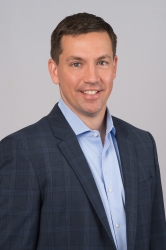 Latest posts by DCTitleWade1
(see all)