The new year is upon us.  Out with the old and in with the new.  So…did you make your goals in 2013?  If so…congrats!  If not…why not?  Perhaps you set your goals too high and they were not realistic, or maybe you didn't follow your plan all the way through in order to reach those goals.   What are your 2014 Real Estate goals? Do you have any?  Sorry for starting this off with a ton of questions but this is a very important time of year.  This is when YOU, the Real Estate agent looks back and evaluates your business model going forward then formulates a plan for 2014.  The issues you ask?  Implementation!  Ideas always look good on paper right?  Now is the time to start doing what you are saying.  So, I want to cover what I feel are good 2014 Real Estate goals, then I will add what I am pledging to do to help YOU grow your business and become a more savvy agent.  Here they are:
Set Realistic Goals
This is a big one.  I meet with Realtors all the time and many of them tell me they want to double their business every year and close 10 deals a month and so on.  Doubling your business is HUGE.  If you can do that…great, but have a plan of action to make that realistic.  Also, it's good to set quarterly goals instead of 1 large goal for the year.  It makes it a little easier to grasp.  If you set unrealistic goals and then start falling short, it can be frustrating.
Get your Database Together
I preach this one 365 days a year but during the slower part of the year now is a good time to go through and get your database organized.  Get everyone in there and categorize them.  Stewart Title offers Wise Agent (www.wiseagent.com) at a discounted price(ask me about it).  Wise Agent is one of the best Real Estate CRM's out there.  You can get a free 30 day trial which will allow you to use the program for free to see if you like it.  Once your database is all set you will save money and time by marketing to a more targeted group of people.
Get in front of the Camera
Yes, I know Video seem scary, but please for the love of God realize that Video shortens your sales cycle and gets people into the mode of knowing you and liking you.  Consumers prefer video. YouTube is the #2 search engine in the world and has 60% of ALL Video traffic on the internet.   Video is the #1 medium to get your message accross effectively.  95% of Real Estate agents don't use video in their business.  That is the exact reason why you should! Start shooting short videos on buying, selling, state of the market, why's, how's, review's, etc.  It will help your business tremendously.
Use Social Media MORE…but NOT as your Sales Pitch
When setting 2014 Real Estate Goals this is a good one.  Branch out and use not only Facebook and Twitter (Twitter is better!) but Instagram and even something like Snapchat.  This doesn't mean you have to be on Social Media 24/7 but what I am saying are that there are many popular formats where your database hangs out everyday. They are used to talk to, engage, and get to know people better.  You use them to build relationships and strengthen existing ones.  You don't use them to do your entire sales pitch.  Yes, you can post Real Estate related stuff but don't do it all time…people hate that.  Use it to drive people to your website (WordPress) and videos (See above).
Get your Own Website
Yes, I know your company gave you a website.  The issue is you don't own that site…they do.  Get your own website…I like WordPress and build your own brand and content.  You want to control the ship and have full control/ownership over everything as it pertains to your Real Estate business. 
Have a good Title Company Partner
Of course I will throw this one in the ring, but having a good Title Partner…not necessarily the "preferred Title Company" who is used to taking your deals and providing average service because they expect your business.  I'm talking about a Title Partner that values your business and also helps you grow it.  We do that at Stewart Title and I pledge to help your business expand and grow. 
Here is how:
As you can see, video is a great way to get your message across and heard.  This video was shot on a greenscreen which makes it look even more professional.
My Pledge to You
Just like you…I have 2014 Real Estate goals as well.  My pledge to my clients is to keep providing you with a ton of great knowledge, shoot more videos, be more informational, offer more solutions to your Real Estate problems, and be your Title Company partner to ensure not only smooth closings…but LOTS of them!  Let's make 2014 an amazing year.  If you are a Real Estate agent in the Northern Virginia/Washington DC area take a moment and fill out the form below and tell me exactly how I can help you!
Follow me on Twitter @dctitleguy and Subscribe to my Blog in the top right hand corner!
Work With Wade
Interested in growing your real estate business with Pruitt Title? Please fill out the form below and I will contact you shortly. Thanks, Wade "DCTitleGuy"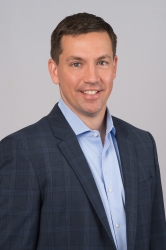 Latest posts by DCTitleWade1
(see all)