As Real Estate agents and Mortgage Lenders you deal with a lot of different companies when closing your transactions.  If you are in the Northern Virginia/Washington DC area hopefully you deal with just Stewart Title when it comes to your Real Estate closings.  Do you ever notice that some of the companies you deal with are "Settlement Agents" (Companies) and some are "Title Insurance Company's?"  Are there differences when you compare a Settlement Agent vs Title Company?  Yes! There are several differences.  Many of these differences you are probably unaware.  Let's talk about the differences between Settlement Agent vs Title Company and why these are important, and what it means for YOU when deciding where to send your business.
Title Insurance Company
Title Insurance Companies do just that…they insure the Title to your Real Estate property and issue the Title Policy.  In the US there are 4 major Title Insurance Company Underwriters.  They are:
All Publicly traded on the NYSE.
Stewart Title Guarantee Company (STC) 
First American Title Insurance Company
FNF (Fidelity National Financial)-Chicago Title, Fidelity Title, Lawyers Title, Alamo Title, etc.
Old Republic Title Insurance Company
Each of these 4 company's underwrites and issues Title Insurance Policies to consumers who purchase, develop, build, and refinance Real Estate in the United States and even other parts of the world.  These large Title Insurance Companies in many cases (state specific) also handle the Settlement/Escrow of the purchase contract and the Title Policy you receive when the transaction closes comes directly from them…not the Settlement Agent where you sent the transaction.  Stewart Title in the Northern Virginia/Washington DC area is one of these companies.  We handle the Settlement AND we are the direct Title Underwriter and we insure the Title Policies for our transactions.  We don't go to an outside Title Underwriter.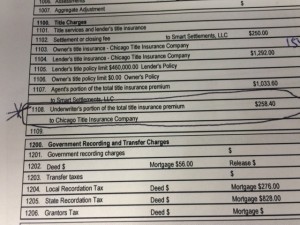 Since these large companies are underwriting and insuring the Title Policy, they are also incur the "risk" if there is a Title claim filed against the property at anytime during ownership. When comparing Settlement Agent vs Title Company the Title Company is MUCH larger, as they are National Companies and have a lot more power since they are issuing the Title Policies from all of the local Settlement Agents.
Settlement Agent
We have established that there are 4 major Title Insurance Underwriters in the US.  In terms of Settlement Agent's there are hundreds, maybe a few thousand around the country.  On the East Coast there are mostly Settlement Agents.  When a Settlement Agent starts up as a business and wants to close Real Estate transactions they have to go to 1 or 2 of these Title Insurance Companies and apply to have them become an underwriter on their Settlements.  The Title Insurance Underwriter can choose to take them on as a Settlement Agent based on their financials, claims filed, and other factors…but they don't have to. How do you know that the company that is closing your Real Estate transaction is a Settlement Agent?  Their HUD-1 says this on line 1108:
Line 1108 says: " Underwriter's Portion of the total title insurance premium to Chicago Title Insurance Company…$258.40 
So you can see clearly who this Settlement Agent is using as their Title Insurance Underwriter (Chicago Title).  The $258.40 is the money that the Settlement Agent paid back to Chicago Title for allowing them to underwrite/insure and issue the Title Policy. When comparing Settlement Agent vs Title Company you can see that the Settlement Agents are smaller companies that are exactly that…"Agents of Title" from the large underwriters who choose to underwrite their Title Policies mentioned above.
What Wade Says…
Need Help Growing your Real Estate Business?
I hope that you got some good information when comparing a Settlement Agent vs Title Company.  Let me ask you this…do you need help growing and expanding your Real Estate business? That is EXACTLY what we do here at Stewart Title!  We work directly with our clients helping them find solutions to their Real Estate marketing problems.  If you want more information on why you should work with a National Title Insurance Company or you want to take advantage of our Real Estate marketing services, fill out the form below and I will contact you soon!
Work With Wade
Interested in growing your real estate business with Pruitt Title? Please fill out the form below and I will contact you shortly. Thanks, Wade "DCTitleGuy"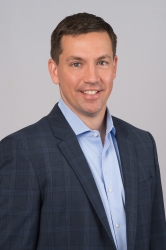 Latest posts by DCTitleWade1
(see all)