I think we all can admit changes and disruptions have been making their way into the real estate industry. It seems every few months some innovation is trying to change how we do business. The move to the internet and technology–which I've talked about for the last 7 years on this site seems to be leading the way. The difference is I talk about how to leverage and use tech to expand your footprint and grow market share. This new form of tech disruption involves getting rid of the Realtor all together. This affects everyone in our industry in many major markets and soon to be nationwide. The iBuyer pandemic is sweeping the country, so much so, that it was the "item of value" mailer for all Brian Buffini coaching clients this month. If Buffini is telling his clients to push this information to their databases, that means something. Here is what Realtors need to know about ibuyers and how they can best educate their clients.
What is the iBuyer?
The big misconception is the iBuyer is an "internet" buyer. It's not. It is an "Instant Buyer" or another term that floats around is "Guaranteed Buyer." The iBuyer isn't your traditional first time home buyer sitting on their couch looking for their dream home, instead they are investors and large companies with a huge financial backing looking to scoop up properties from sellers. These large companies (you might know them already) include, Opendoor, Knock, Offerpad, and ZillowOffers. If you are reading this thinking they aren't in my market, who cares–just wait because they will be.
What You Need to Know
The allure for sellers to use an iBuyer company is the transaction is quick and easy. They make an offer on your home (which isn't negotiable) and they offer a quick close and cash in your hand. The seller thinks they made an amazing deal and didn't have to pay Realtor fees, have their home on the market, hassle with home prep vendors, and deal with multiple families walking through their home. Here is what the seller might not know:
1.The iBuyer company is "for profit." They charge a fee for their services. The fees vary from 6% up to 13% but the average is around 7%. This is MORE than what is paid to a Realtor to professionally market and sell your home at top dollar!
2.There is a good chance the iBuyer offer won't be market value. Why? They are large investment groups looking to turn a profit on the equity of your home. Realize when things seem super simple and easy…that comes at a premium. Before engaging an iBuyer company it would be best to consult a Realtor to get up to date comps on your home.
3. Here is one of the biggest caveat's–the iBuyer company can negotiate AFTER inspection and ask the seller to lower the price of their home to offset any repair costs. Remember, this is after you have already agreed to sell your home to them. They have you at this point. Not only are you paying an on average 7% fee, but even more of your home equity can be used to pay for repairs after the home inspection is completed.
4. The iBuyer company can walk away and terminate the sales contract at ANY TIME. This means even the day before closing. The iBuyer company does not represent you. If you sign their contract without representation you are agreeing to their terms only. 
Is it Worth It?
In some instances it does make sense to sell to these companies. There are always sellers who need to liquidate their home quickly and have no money to get their home "market ready." These people are a dream for companies like Opendoor and Knock. With this said, many traditional sellers who are looking to get top dollar for their largest investment need a professional Realtor to properly market, price, and negotiate on their behalf. The 5% to 6% you pay Realtors in the transaction is beyond worth it, as not having proper representation comes at a much larger price. As a consumer, you need to decide which solution is the best for you in regards to selling your home.
I guess it's always nice to know there is another way to sell your home quickly, but if you want the most bang for your buck, talk to your most trusted professional real estate agent. I've said for years that technology erodes profits, and with some industries that may be fine…just not when it comes with your home.
Looking for a NEW Title Company Relationship?
At Stewart Title we try to provide quality education, including what Realtor need to know about iBuyers and how to speak intelligently to your clients and sellers. Take a moment and fill out the form below and tell me how else I can help you. You can also email me at wvander@stewart.com. 
Work With Wade
Interested in growing your real estate business with Pruitt Title? Please fill out the form below and I will contact you shortly. Thanks, Wade "DCTitleGuy"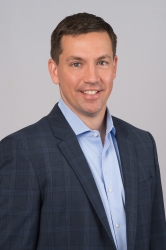 Latest posts by DCTitleWade1
(see all)