As real estate agents, you are mostly taught to market back to your sphere of influence, friends, family, etc. You should be marketing to these people to get qualified buyer and sellers leads, but there is another segment of potential clients that most Realtors don't think to market to. People who are vendors, and professional referral sources in similar businesses who help to create business.
In this blog, I'm going to discuss how to create another silo of inbound referrals from people you are more than likely neglecting. It's not a strategy most agents use, but when I have brought it up to my fellow clients, they raise their eyebrows and a light comes on. Let me share it with you!
Probate and Divorce Attorney's
As a Realtor, these people are great to know and building relationships with them can yield a handful of transactions each year. When there is a death, in many instances it involves real estate. Property can be in wills and the children or family inheriting the home may want to sell. This can be a direct referral to you.
In divorce situations, there are many instances where home(s) sell due to the interest split down the middle. From a real estate perspective this can get interesting, because there could be a sale, and then one or two purchases if each spouse decides to buy.
As a Realtor, set up Lawyer CE credit classes in your real estate. Sponsor the classes and build relationships with the attorneys that attend. Realize they interact with many people over a year that have a need to liquidate real estate or purchase.
Financial Advisors and CPA's
These folks work directly with people handling their money and providing advice on how to lessen their tax burden and grow money. They also give advice or recommendations on selling property or adding property to a financial portfolio. I know this first hand, as I'm married to a person who works in wealth management, and we speak with our CPA on a regular basis throughout the year to get recommendations. Use LinkedIn, or get introductions from friends to their financial and CPA people. Get involved in referral based groups such as BNI, Lead Share, and your local Chamber of Commerce. Ask to present and do presentations to these people and gain their trust by showing your value.
Financial advisors and CPA's get asked a lot for referral recommendations regarding real estate. Making friends with these people can also create another silo of referral transactions in any given year.
Vendor Partners
This can include a vast array of people. The obvious are your favorite lenders and Title reps, but it also can include anyone in the home services or who you as an agent also refer business to. If you look at the people above and work out a strategy to get an extra 5-10 transactions a year from them, that is a great way to build on a prior year's success. Now multiply this year over year and work these silo's just as hard as your sphere, it will help to take you to the next level!
Partner with Stewart Title
At Stewart Title, we push value all day everyday to our clients. We teach, educate, and help them GROW their businesses online and offline. Want to partner up? Fill out the form below or email me at wvander@stewart.com.
Work With Wade
Interested in growing your real estate business with Pruitt Title? Please fill out the form below and I will contact you shortly. Thanks, Wade "DCTitleGuy"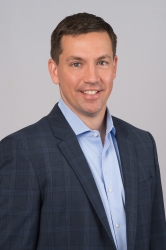 Latest posts by DCTitleWade1
(see all)