SEO strategies for real estate agents are something you rarely or never hear at a brokerage. Why not? "SEO" is one of those acronyms that people hear and they immediately think of something complicated. In reality, it is something that is used by search engines all the time to determine relevant content when doing an online search. Another way to put it is, think of a library, but instead of books think of a library full of websites. Instead of using the old card catalog to direct you to the most relevant section of the library then the most relevant books, it's Google's algorithm providing the same thing in the search engine's result page with websites.
SEO's Main Job
Every time someone searches for something on Google, such as buyer or seller, the job of search engine optimization is to provide the user with the best results to answer their question or solve their problem. There are many factors that go into Google's algorithm, but I want to cover the most basic of items a Realtor can do right now to start pushing their website up the search engine results page (SERP). First, what are the benefits of creating indexable content?
What are the Benefits of SEO Strategies for Real Estate Agents?
Allows you to create organic search traffic which is free.
Organic traffic is usually consistent when you are ranking high
Having the opportunity to reach a massive audience
Creating Backlinks
Backlinks are links to a page from one website to another. Google likes to see information linked to other information that is "well trusted." It's good to provide backlinks within the content to other relevant sites, but the secret sauce is getting other websites to create backlinks to your content. This tells Google that your website is valuable and in turn, allows you to gain traffic from the pointing website. This is an SEO dream.
Search Intent
Search intent is the "reason behind the search query." Essentially before you create any content on your website, think about who is your target audience, and would they search for your content topic in a search engine? For instance, if you're writing about your real estate farm, do some homework with your own searches or use "Google Trends" to see the most popular and relevant searches for your farm, then create good content about that topic. Knowing your audience's "search intent" will help you know what to create content about and get eyes to it.
Connecting and Syndicating Content
Great, you have created your website content, but now you have to push it out to other areas. For example, post your content on your social media outlets. Send out an email to your real estate database and include the website link for your SOI to read. Part of pushing your website and content up the search engine results page is page clicks and time spent on your website.
The more visitors to your site and the more time spent clicking around, it tells Google that your website content is valuable. The search engines reward these sites as they want their users to have the best experience possible on their platform.
When starting out creating website content, remember to always think of your end-user in mind, is my topic something someone would search for online, and how else can I push out the content and in turn drive that traffic back to me through links. More qualified eyes to your real estate business mean more opportunities for clients.

Partner with Stewart Title
In 2022 it is going to be even more important that you are "discoverable" and "credible" online. Simply creating content isn't going to get you over the top, but instead knowing how to take that content and have the right eyeballs find it. Part of our value is helping with basic SEO strategies for real estate agents. More eyes to your business mean more opportunities for clients.
Want a FREE SEO for Beginners Guide?
I and Stewart Title have made the commitment to help our clients in a space where no other Title Company does. Want a FREE SEO for Beginners Guide e-Book? Take a moment and fill out the form below or email me at wvander@stewart.com and let's chat!
Work With Wade
Interested in growing your real estate business with Pruitt Title? Please fill out the form below and I will contact you shortly. Thanks, Wade "DCTitleGuy"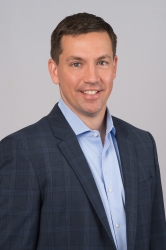 Latest posts by DCTitleWade1
(see all)