I was meeting with a Realtor prospect the other day and she said something that made me stop in my tracks. "Wade, I'm not getting very many referral phone calls. I think I need to find other ways to generate clients." Does this sound familiar to your real estate business as well? This shouldn't be a shock to anyone when over 80% of homeowners in the US have an interest rate below 4%. If referrals are by far the primary way you generate business, then sitting on that one lead source funnel in this market can be painful. The real issue is just now realizing this pain point because even though many agents knew this fact to be true, it was something they didn't want to address. Now what?
Why the Referrals are Drying Up
There are thousands of homeowners who would love to sell their houses, but there are factors at play that are stopping them from doing so. They love their interest rate. They don't know where they will go if they sell. The new house payment due to interest rates might price them out of purchasing a home at the moment. There are a variety of factors at play as to why the referrals you normally receive, aren't coming. The good news is when rates do come down there is a lot of pent-up seller demand that should hit the market. In the meantime, what is the solution?
Adding Lead Source Funnels
In our current market environment, adding lead source funnels is a must. Having multiple ways to generate new clients is important. I always tell my Realtor clients, "You don't have a lack of business problem, you have a lack of client problem." In many instances, the reason for the lack of clients is the lack of lead source funnels. Doing new lead generation tactics can be uncomfortable, but that is how you grow and survive in challenging markets.
Implementing a strong video and social media strategy, doing regular client events to get back in front, selling and buying seminars for your sphere and farm, weekend open houses, door-knocking neighborhoods, circle prospecting, and calling expired listings. These are all ways to generate more client opportunities and spread your value messages to potentially thousands of people. Prioritize what you can best implement now, and also what can produce the best return. Many of these lead sources cost little to nothing so start there.
Implementation
The Federal Reserve has indicated that they aren't going to consider lowering interest rates for at least another 6 months. Of course, anything can happen but if this is true, the sooner you start implementing the other additional lead source funnels, the better. The agents that are trying to "wait out the market" will realize that the market can easily outwait them. Being as proactive as you can to become uncomfortable in your business strategies will help you rise up as others potentially flounder. There is opportunity in every market, and now is a great time to gain market share where you do business by not leaning solely on referrals and generating business in other ways.

Does your business solely rely on referrals?
If it does and you are looking for new ways to get the business machine going, please fill out the form below and tell me how I can best help you!
Work With Wade
Interested in growing your real estate business with Pruitt Title? Please fill out the form below and I will contact you shortly. Thanks, Wade "DCTitleGuy"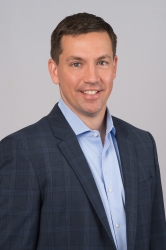 Latest posts by DCTitleWade1
(see all)