Social Proof is something that we see every day in our lives.  It is something that helps persuade consumers to "do this, use this person's services, go here, or call someone."  It is extremely powerful, especially if you know HOW to use Social Proof in Real Estate.  We use this every day…here are some examples: Angie's List, Yelp, Open Table, Fandango, and your Real Estate website! Ever look up the reviews to a movie or a restaurant and you read a positive or negative review by someone you have never met but that review influenced you one way or the other?  That is Social Proof.  So how exactly can you use this effectively in the Real Estate space?  Good question!  Using Social Proof in Real Estate the right way will get you more opportunities at business.
How Consumers View You
Realize that most consumers view Real Estate agents as a commodity.  Sorry…but they do.  Why?  There are SOOO many of you and most of the time you market to Real Estate agents the exact same.  There needs to be differentiating factors that separate you from your competition.  If you have clicked through my website and read many of my other blogs I talk a lot about the different ways to do this as Real Estate agent.  Social Proof though, is one of the biggest.  People believe and connect with what they read and see from other people about you.  That perception changes people and allows them to better connect with you and it allows them to convince themselves that they should be working with you.  That is one of the big reasons I have a Testimonials Page on my site. I want Real Estate and Mortgage prospects to read that page because it only does 1 thing for me…ADDS TO MY VALUE.  Granted…it is "perceived value" but it moves the sales cycle along at a faster pace.  This is "Social Proof."
Using Social Proof in Real Estate
Ok…now that you know what Social Proof is and some examples, how do you use Social Proof in Real Estate?  Here are some things to try:
Video/Written Testimonials from clients to be added to your website after closings
How To, Why You Should, Reviews, Property Videos
Have a client sing your praises on Facebook, Twitter, Instagram, and YouTube.
Provide very relevant information for your target client on your blog, website, and videos.  You will be perceived as the "expert" in your field or marketplace.
Be visible and in a positive light any way you can as it relates to your target audience.
And of course…use VIDEO when you can to get the consumer to identify and get into the mode of knowing and liking you…though they have not met you…YET.
Your Title Company NOT Helping you Grow?
Don't worry if they aren't…cause Stewart Title is here to fill that gap.  We offer not only help and training with Leads, WordPress, Video, SEO, Real Estate CRM, and more, but we also are a National Title Insurance Company that was recently named to the Forbes List as a Top 50 Most Trustworthy Companies.    This is might be one of the biggest ways I can provide Social Proof for my clients.  If you need help with your Real Estate Marketing, just fill out the form below and tell me how I can help you!
Work With Wade
Interested in growing your real estate business with Pruitt Title? Please fill out the form below and I will contact you shortly. Thanks, Wade "DCTitleGuy"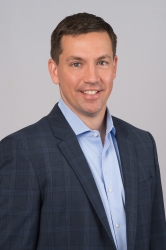 Latest posts by DCTitleWade1
(see all)