One of the beauties of using a great platform for your website/blog like WordPress is the many Plugins that it has available.  If you are thinking "what the heck is a plugin?"  I will tell you.  A plugin is like a application for your smartphone.  The app store allows you to download all kinds of things that can turn your phone into whatever you want.  The same goes for using WordPress.  The plugins that you can install or add to your site can make it do wonderful things.  Most importantly they can allow your content to get "Found" and ranked by Google, Yahoo, and Bing so your ideal client can find you when they do a search.  Also, plugins can help capture leads or get consumers to follow you on Social Media platforms or watch your videos.  There is really no limit to what they can do.  Don't get too excited because you need to choose your plugins carefully.  Having too many can cause your site to run slow or even crash.  So…what are the best plugins to install in your website?  Each person's site is different, but here are a few "Must Have" WordPress Plugins for Real Estate. They will make you life easier, get you found online, and help you capture qualified LEADS!  Here the are:

WordPress SEO Yoast
This is one of the "must have"  WordPress Plugins for Real Estate.  The difficult part of blogging or creating content is knowing if you are doing it correctly to get found by the search engines…most importantly Google.  This plugin helps you do this the right way.  It serves as a guide and lets you know when your content is "optimized" and ready to be published.  If you are new to SEO (Search Engine Optimization) this plugin will help shorten your learning curve.  Content is good…Optimized Content is great.  Want to get your site found online?  Download this plugin immediately.  Here is quick screenshot of the plugin as it pertains to this blog that I am writing. Check it out here WordPress SEO Yoast.
Tweet Old Post
To use this plugin you have to be on Twitter.  If you aren't using Twitter you should…its awesome for Real Estate.  It allows you to develop a "following" and get your message out to a lot of people and also drive traffic back to your website (which is what you want).  Many Realtors I know and work with don't use or really understand Twitter.  I get it…its not like Facebook but, Twitter is the fastest growing social network in the world.  That means you might think about learning how to use this great tool.  "Tweet Old Post" will help you get your blogs, videos, and other posts out on Twitter…on your behalf.  You don't have to do anything!  Just configure the plugin to have your old blogs, videos, be tweeted out how often you want and from which categories.  I use this to keep my content in front of my target audience and drive them back to my site.  Check it out here Tweet Old Post.

Google + Author Free in Search Results
Do you have a Google+ account?  I hope you do…its a powerful thing as it relates to getting "Found Online."  Ever Google something and see a headshot next to the search results?  That is result of one of the best WordPress Plugins for Real Estate.  Think about it…if you have your headshot next to results and the other results didn't…which one would be more likely to click?  It's all about page clicks.  As a Realtor, you want people to click onto your website.  This plugin will make it happen.  99% of Realtors don't use this plugin or even know what it is…now you do.  Go get it here Google+ Author Free in Search Results.  See the screenshot below.  My headshot is next to every search result in which I show up.  The amount of people visiting your site will increase…a lot.
Need Help with WordPress Plugins for Real Estate?
If so, don't worry…myself and Stewart Title and Escrow have your back!  We do everything that our competitors don't do on the marketing side.  If you give us 30 minutes of your time you will see that we can offer solutions to your Real Estate business you never thought were available from a Title Company.  All you have to do is fill out the form below and tell me how I can help you going forward.
Follow my on Twitter @dctitleguy and Subscribe to my Blog in the top right hand corner!
Work With Wade
Interested in growing your real estate business with Pruitt Title? Please fill out the form below and I will contact you shortly. Thanks, Wade "DCTitleGuy"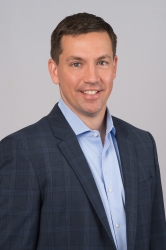 Latest posts by DCTitleWade1
(see all)