Do you like free things?  Do you like cheap money?  Do you want a lower mortgage payment?  I do!  You should be refinancing with the Christian Hartung Team at George Mason Mortgage. Now is one the best times in history to refinance your existing mortgage(s).  Let me back track.  Back in 2004-2006 the home prices around the country shot up like a rocket.  As much as 47% in one year…like in Phoenix, AZ where I lived for 10yrs.   Well…what goes up usually comes down and that was the case not only in Phoenix, AZ but in most parts of the country.   The economic downturn of 2008 plummeted home values and caused thousands upon thousands of homeowners to either short sale their properties or just walk away and foreclose.  The Federal Govt then took action to keep people in their homes by doing loan modifications, lowering interest rates steeply and coming out with other loans like the HARP or HARP 2.0.   As you can imagine as prices came down along with interest rates, it also created a buying frenzy, (still going) and that in turn has seen home values starting to increase once again.  That leads us into today…
Take Action

Today…we are seeing signs of recovery all around us every single month.  Good things are happening.  The best things that are happening for YOU, the homeowner is that interest rates are very very low…and still falling!  What this means is that you can refinance your home(s) for a much lower payment which will save your hundreds of dollars a month…or a few thousand a year.  The cool part is that many of these loans are "no cost loans" to you (the borrower) so that as long as you can re-qualify for the loan with pay stubs, bank statements and tax returns, you are all set and it doesn't cost you a thing!  There are also loans such as the HARP 2.0 loan that even allows you to refinance your home if you are negative equity.  This all makes perfect sense because the bank would rather you be in your home making a monthly payment vs foreclosing or trying to negotiate a short sale.  As I see it everyone wins.  With all of these fantastic incentives who wouldn't want to take advantage?  Beware… this won't last long.  Here is what you can do…
What to do…
There are many options on the table for YOU the homeowner as to what you can or should do.  Some examples: If you have been in your home for 10yrs or so it might make sense to do a 15yrs loan vs a 30yr.  You will save a very large amount of money in not paying interest by doing this.  If you have an FHA loan and have over 20% equity in your home it might make sense to refinance into a conventional loan and get rid of your MIP (Mortgage Insurance Premium).  If you have a FHA or VA loan it can make sense to do a "streamline loan." As you can see the mortgage industry has changed a lot since the market crashed in 2008.  The best thing you can do is to reach out to a reputable loan officer who can answer your questions, walk you through the loan process and how it works.  Just as not all Real Estate agents are the same…neither are loan officers.  Find a good one… and when you do…team up with him/her for life.  
As a recap…here are the top reasons why you should consider doing a refinance on your home right now:
Interest Rates at an ALL time low
Govt backed loans that allow you to refinance even if negative equity
Skip a mortgage payment after you close your loan-money in your pocket
>MIP Refund back to you
Most of these refinance programs are at "no cost" to you
Cheap money is always a good thing
Limited window of time for this opportunity…take advantage
Save thousands of dollars over the life of the loan in non-paid interest
Need a Loan Officer?
I understand that you may be reading this thinking…"I don't know a good loan officer."  If that is case then you are in luck.  As the Director of Sales/Marketing for Stewart Title and Escrow in Fairfax, VA  I work with an amazing team of Loan Officers over at George Mason Mortgage…the Christian Hartung Team.   They are one of top full service mortgage teams in the Northern Virginia area.  All you have to do to begin your journey to a lower interest rate, house payment, and money back in your pocket is reach out and email or give them a call at:
Christian Hartung
George Mason Mortgage
chartung@gmmllc.com
202-360-8773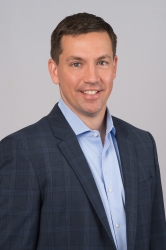 Latest posts by DCTitleWade1
(see all)