Most real estate agents and mortgage lenders have some sort of Title Company relationship.  Some are stronger and more loyal than others, some of these relationships are due to a joint venture or Market Service Agreement. But are all Title Companies the same? Definitely not! Just like not all real estate brokerages are the same.  With that said, Title Companies are key vendors for agents and lenders to leverage to get their deals closed and help them in the expansion of further business.  So how do you know when you are working with a good company?  When do you know that it is time to make the "switch" to someone else?  Here are the 3 major signs you should switch your Title Company relationship right now.
1. They Aren't Talking to you about the CFPB Rules
On October 3rd 2015 the new CFPB (Consumer Financial Protection Bureau) rules are going into affect.  This means that the HUD-1, GFE (Good Faith Estimate) and TIL (Truth in Lending) are going away.  These 3 forms are being replaced by 2 forms.  These new forms will be called the Closing Disclosure Form and Loan Estimate Worksheet. There is also another item called the "3 day rule" where the lenders documents have to be to the borrower 3 days prior to settlement.  If any changes are made to the HUD-1 after documents have arrived, another 3 days is needed to re-disclose.  The CFPB is also looking into Title Companies, Lenders, and Real Estate brokers for kickback infractions and other issues deemed not consumer friendly by the CFPB.  You can find more information HERE and HERE.  
Below are examples of what the NEW Closing Disclosure Form (Page 1) and Loan Estimate Worksheet will look like.  If your Title Company is not providing these documents, and preparing you for the upcoming changes, that is sign #1 to change your Title Company relationship.  At Stewart Title, we have lead the charge on CFPB awareness so our clients are well prepared.  If this is the first you have seen these new forms and have not had any education from your Title Company, that is a sign you should switch your Title Company relationship.
2. They are Good at Taking Your Business…But Not Good at Helping you Build it.
I have always looked at business in the real estate space as a 2 way street.  Our job is to help real estate agents and mortgage lenders grow and enhance their business, and in turn they send us business and we close it.  The more business our clients have, the more business we have.  Sounds good right?  Unfortunately this model is not common place in regard to Title Companies.  Many generate their business by throwing money at joint ventures or market service agreements. We know that these hold little value for the real estate agent who is "strongly encouraged" to use the office Title partner but doesn't know why. The real reason is $$$.  I will just leave that right there, but feel free to ask your broker about it.
A Title Company is a key part and business partner to the real estate agent and mortgage lender.  They are offering top level marketing tools and strategies to help you gain business. Such as: Social Media marketing, YouTube training, Video Training, Target Market Data(Farming), Website and SEO (Search Engine Optimization) training, mobile apps, and more.  They should be doing all they can to get more eyes…to you!  Think of your Title Company…do they offer or help you with any of these things? Would your business be enhanced if you did have these things available and the training of HOW to implement them into your business?  If your Title Company just takes your contracts and refinance orders but doesn't offer any marketing solutions in return, it is time to rethink that Title Company relationship.
3. They Don't Treat you like Royalty
I've learned that the fastest way to lose business is to assume you have it. Taking business for granted is something I think we have all done at one time or another, but doing so probably costed you in the end.  When you call, email or walk into your Title Company you are greeted and treated like family.  The reason a Title Company grows and stays in business is because of you. You and your business is very important to them and going out of their way to make you feel welcome and loved is a must.
I've heard client horror stories of when they have closed transactions at some of our Title competitors.  They are seen as a transaction and not a person who they could impress and maybe make a client.  When you are not seen as a valued customer, then it is definitely time to switch your Title Company relationship.
Takeaway…and HOW I can Help You  Watch the Video!
Looking for a New Title Company Relationship?
Then you have come to the right place! I help my Realtor/Lender clients grow their business. Fill out the form below and tell me how I can assist!
Work With Wade
Interested in growing your real estate business with Pruitt Title? Please fill out the form below and I will contact you shortly. Thanks, Wade "DCTitleGuy"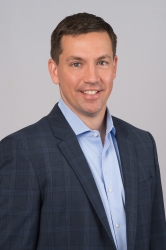 Latest posts by DCTitleWade1
(see all)