We knew this day would come…the new Google algorithm change, just not exactly sure when.  Well, on Tuesday April 21st Google made a major change to how they rank websites.  Ever since the smartphone and iPad came the norm in our society the trend for online searches has moved away from desktops to mobile devices.  Now, Google is the first search engine (and the largest) to reward websites that have taken the extra step to convert their sites into "Responsive Design."  This means that they are very mobile friendly and easy to navigate/use for the end user.  What this also does, is penalize websites that have not taken this step. As a real estate agent or mortgage lender, you think you have trouble coming up in Google searches now??  Well, this change could make it even harder.  Let's talk about this new Google algorithm change, how it affects you, and what you can do to overcome it and remain relevant online.
Why the Change Occurred
As of now, about 60% of online traffic comes mobile devices.  Google wants the people who search on their platform through those devices to easily find what they are looking for…with a positive experience.  Have you ever clicked on a site while searching with your smartphone and the website looked weird or not user friendly so you clicked off? Google wants to eliminate that.
Google announced that these changes were coming back in February 2015 giving people a few months to "prepare" by making their website responsive design or whatever would allow it to become mobile friendly to Google. Personally, I saw this coming and had my website changed to responsive design back in January of this year. Here is what the Google algorithm change will show if someone finds your website online and it is responsive design.
Mobile-friendly
Here are a few of the changes that you can "visibly" see to know if your real estate website is set up for what Google is rewarding.  First, notice below my URL, it says "Mobile-friendly."  That means that the website has been made "responsive design" and Google recognizes it.  It also TELLS the consumers "hey…click on this site, it is very easy to navigate and use." This usually means increased website traffic for the website owner.  Change #2, notice it also has the direct usernames for my Instagram and Twitter account?  Since I BRANDED those accounts the same as my URL it helps me by promoting those channels…free marketing.
What this Means for Real Estate Websites
Company real estate websites were never effective with obtaining "organic Google rank" from the start, and this new Google algorithm change it could make it even harder.  My advice is to get your own website (built on WordPress) and have the designer make it responsive design.  Your other option is to take your existing site and have it converted over to responsive design which is less cost than having a new site built.  In the end, if you don't do this Google will penalize your website from being ranked and shown for searches where you previously were on the first page or even #1. Rewarding the mobile-friendly sites is now the new norm.
How I Can Help!
If you need help building your real estate/mortgage business or are looking for a Title Company relationship change just take a moment and fill out the form below!  My job is to HELP YOU expand your business and put more money in your pocket.  Tell me what you need and I will contact you shortly!
Also…make sure you Subscribe to my Blog and YouTube Channel in the top right hand corner!  
Follow me on Twitter @dctitleguy 
Work With Wade
Interested in growing your real estate business with Pruitt Title? Please fill out the form below and I will contact you shortly. Thanks, Wade "DCTitleGuy"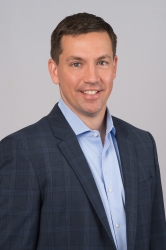 Latest posts by DCTitleWade1
(see all)