We are all looking for ways to run our businesses more efficiently.  We want to save time, make more money, and also have time to enjoy our families.  That is the goal anyway.  In many instances that balance is way out of whack and we spend a lot of time doing things that make us little money, yet take up a lot of time, and we sometimes neglect our families.  So how do you increase efficiency in Real Estate going forward and in 2015?  There are several things you can do in your Real Estate business that can help you achieve that goal but I want to highlight 3 things that IF you take action now, will help you increase your business and also help you save time in 2015.
Clean up your Database!
As we progress in our businesses we keep adding to our database and creating NEW categories of who and what and where.  Over time that database can become old and stale if we don't use it to follow up with these people on a consistent basis.  Little by little the data starts to become less accurate.  Emails, phone numbers, and addresses change, yet they remain the same in our Real Estate CRM.  Now is a great time to go through your database and clean it up.  Get rid of people who never respond to your emails, and also reach out to people with missing emails, numbers, and addresses and ask them for updated information.  If someone says NO…then get rid of them and move on.  The more accurate your database is, the more efficient to market to your exact target list.  Remember…marketing to more people doesn't mean you are going to have more opportunities at business.  It just means you spending more money and time to do so.  Clean up your database and you will have more efficiency in Real Estate.
Set up your YouTube Channel…Post Videos
I can't say enough about how Video helps your business.  This is probably the best way to increase efficiency in Real Estate.  The videos you post are on YouTube and Google forever (unless you take them down) and they sell for you 24/7.  Having something sell for you…that is a great thing.  Video is everywhere and consumers prefer it…your database prefers it.  YouTube is owned by Google and has 65% of the video traffic on the internet.  65%!  It makes sense to post videos here on a consistent basis.  YouTube is FREE (which Realtor's like) and Google can rank your videos in search results just like blogs and other things.  Only 2% of Real Estate agents use video in their business.  Stop marketing to consumer like everyone else and get on the Video train.  It's not going anywhere so embrace it and lead the charge. Take 30 minutes and sign in to your Gmail account and then set up your YouTube Channel. Need to know how to upload a video to your channel?  Click HERE. 
Cut Back on the Direct Mail
Realtor's love direct mail marketing.  They are always looking for ways to get better results with direct mail.  The best way to get better results is to CUT BACK the amount of direct mail you send out.  Many Realtor's use direct mail as their main means of getting their value proposition and message out to people.  That usually means sending out 1000-5000 postcards to a generic area with a general message…"I can help you buy or sell!  Call me today!  I'm a GRI, CRS, CDPE,…Top Producer…etc.  Does that sound familiar?  What problem is that Realtor saying they solve for the consumer?  Boring right? Not an efficient way to market.  Send out a targeted message to a target audience.  I would rather send out 250 postcards to a targeted audience then direct them back to my website and videos for MORE information vs sending out 1000 postcards to a general area.  The website and videos sell for you 24/7 and the consumer that gets your postcard is more than likely going to look you up on the internet before they call or email you anyway.  What are they finding??
Takeaway…
The 3 items above should help you increase efficiency in Real Estate next year.  These are 3 things that are easy to do…you just have to take the time to do them.  The goal going forward is to save time, money, yet increase business.  The implementation of these things and the addition of using technology in your business will put more money back into your pocket and shorten your sales cycle with future clients.
Subscribe to my Blog and YouTube Channel for more Real Estate Marketing Content!  
Follow me on Twitter @dctitleguy
Work With Wade
Interested in growing your real estate business with Pruitt Title? Please fill out the form below and I will contact you shortly. Thanks, Wade "DCTitleGuy"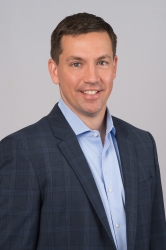 Latest posts by DCTitleWade1
(see all)