Are you looking to increase SEO for your Real Estate blog?  Of course you are!  Better SEO means the greater likely hood that you will be "found" organically by your ideal client in an online search.  That is the end goal, to have someone who is looking for what we do to find us at the exact time their need is present.  What we DON'T want is to write this amazing blog post that took over an hour and it never gets ranked by a search engine.  If that happened over and over that would discourage your from blogging or posting content.  I hear this again and again from Real Estate agents that post their blogs but get little to zero result.  Learning and knowing ways to increase SEO for your Real Estate blog is important to getting more "eyes to you" and your content, which increases the likely hood of someone filling out a form or calling you for business.  Here are 3 ways to increase the SEO for your Real Estate blog.
1. Have an Effective Blog Post Title and Key-Phrase
Very important.  I always try to imagine that the box where I create my blog post title says "Google" above it.  What would someone who I'm trying to reach look for on Google to find my post?  The Blog Title is the #1 SEO trick out there to help you get exposure.  Here is an example of what I'm talking about:
1. "Prepping your Home for a Baby" This is a bad title for SEO…especially if your end client is a buyer or seller. People might look for this…but its not hyper-local and not demographic specific.
2. "Arlington Condo Buyers-Prepping your Home for a Baby" This is a lot better…your SEO Key-Phrase is "Arlington Condo Buyers." People looking for Arlington condos or Arlington Buyers will have a greater chance at finding your blog.
3. "Setting 2015 Real Estate Goals-Become more Successful Next Year!"  This is really good…because as my end client are Real Estate agents…many of them look up information about "Setting Real Estate Goals, Setting 2015 Real Estate Goals, etc."
2. Use the right Meta-Tags and Add Pictures
Meta-Tags are complimentary words to your "Key-Phrase" that helps you get found online.  When you write your blog and come up with your key-phrase start thinking of good meta-tags to incorporate into your blog.  Google also likes to see pictures.  Pictures that are named properly.  I like to name them with my key-phrase/word or a meta-tag word.  People are visual, so using pictures also helps drive home the points you are trying to make.
3. Go back and "Fix" Old Content
When I got into this online/blogging/video game I was about 30 blog posts into my site until I realized that I was doing many things wrong.  I then went back and "fixed" all of my older content and found better "key-phrases" and meta-tags, plus I added videos, and changed the way I wrote my content.  I also found the better SEO Plugins for WordPress and installed them and learned how to use them correctly.  When I did this my monthly views to my website jumped way up.  The reason is because Google gave my site a lot more ranking and boosted my content to the 1st page which resulted in more page clicks and views.
*Bonus
To show you more love, here is a top way to increase SEO for your Real Estate blog and website.  BACK-LINKS!  What is a back-link you ask?  Click on this LINK:  Where did it take you?  To another website…the Stewart Title/Fairfax website to be exact.  What I did was create a back-link to another website saying…"Hey, this is a cool website…so cool in fact I urge you go there and leave my website." When you do that you give that other site a lot of credit and it helps them get a better ranking.  IF another website creates a back-link for YOU…that is Awesome!  If you can make this happen you will increase SEO for your Real Estate blog…big time.
Your Title Company NOT Helping you Grow?
At Stewart Title we help our clients dominate the competition and capture more business.  If you want to learn savvy marketing strategies and the other top ways to increase SEO for your Real Estate blog or website you will have to contact me for a marketing appointment.  All you have to do is fill out that form below and I will assist!
Follow me on Twitter @dctitleguy and SUBSCRIBE to my Blog and YouTube Channel in the top right corner! 
Work With Wade
Interested in growing your real estate business with Pruitt Title? Please fill out the form below and I will contact you shortly. Thanks, Wade "DCTitleGuy"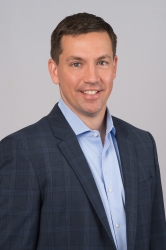 Latest posts by DCTitleWade1
(see all)