I don't usually go "political," but this news story caught my eye today. We have heard that Ben Carson was in the mix to become our nation's next Housing Secretary but nothing was confirmed. That confirmation occurred today. It seems that in the new Trump cabinet, having little to no experience in the field which you are appointed means little. It appears the winning formula to gaining a place in the upcoming administration is "loyalty" to Trump in the past and ongoing. With that said, Trump seems to be also focusing on top-level professionals and plugging them into positions where they can lend their expertise. Does that mean that having little to zero leadership with government matters? And what does that mean for our real estate market and the people in urban areas who need help? Well…it could mean a lot.
How HUD Works and Affects Us
HUD stands for Housing and Urban Development. The secretary of housing and urban development oversees federal public housing programs and helps formulate policy on homelessness and housing discrimination. As is the case with all cabinet secretaries, Carson needs to be confirmed by the Senate.
HUD focuses on many things that help people. Here are just a few:
Community Planning and Housing Programs
Grant Programs
Homeownership Voucher Programs
Stability Housing Programs
Avoiding Foreclosure Programs/Loss Mitigation
FHA/VA Loans and Programs
All Public Housing Programs
Fair Housing and Equal Opportunity
Ginnie Mae
This is just some of the many programs that HUD offers to assist people all over the country. You probably recognize many if not all the above. The programs have helped millions of people get into homes, stay in homes, gain affordable housing, and allows communities to expand through these government backed programs. HUD is a $47 Billion section of our National budget and has thousands of employees (7400 approx) around the country.
Ben Carson's Experience and Views
Ben Carson is a 65-year-old retired neurosurgeon from the Baltimore area. He was named the head of neurosurgery at John Hopkins at age 33. No small feat. He also ran for the GOP nomination in 2016 (unsuccessfully) then quickly became a vocal supporter of Donald Trump soon after falling out of the race. Carson's has no experience in housing policy, but he did spend part of his childhood in public housing. Carson expressed in his auto-biography that "individual effort, not government programs, were the keys to overcoming poverty." That statement alone could mean sweeping changes for HUD which is a government agency designed to help all Americans, but many programs focus on poverty-stricken/low-income families.
In the rhetoric of the campaign trail, housing was discussed very little. Donald Trump brushed a broad stroke when discussing the inner-cities, describing them as a "disaster" and "what did people have to lose?" Ben Carson will have a lot of work in getting up to speed on the many programs HUD entails and how they are allocated. Carson initially said he had no interest in running a government agency, instead would be better served as an "advisor outside of government" but would serve if asked. It appears on paper that overseeing a massive government agency with no prior experience and his earlier views on government programs could pose a challenge.
I am seriously considering Dr. Ben Carson as the head of HUD. I've gotten to know him well–he's a greatly talented person who loves people!

— Donald J. Trump (@realDonaldTrump) November 22, 2016
The Good News
Ben Carson recently said,
"We cannot have have a strong nation if we have weak inner cities."
That is a hopeful statement that I believe many people can stand behind. Carson is pledging to get rid of corruption, inside politics, and the shell games that are played with HUD. There have been many documents and public cases where these things have occurred. Also, very positive signs by Carson. Large government agencies are not run by one person alone. Carson will have many people with experience assisting, as he begins his journey as the head of HUD. As Realtors, Lenders, and Title professionals, we also rely on HUD to make decisions and enact policy/programs that benefit the consumer and allow our businesses to thrive.  We can hope that this continues to be the case going forward.
Takeaway
Donald Trump is not conventional, so it's not overly shocking when he selects people for cabinet positions with little to zero experience in those fields. Instead, he focuses on intelligent minds that he feels can get the job done. HUD's programs affect millions of people in our country every single day. Appointing Ben Carson to run this large agency will undoubtedly have an affect. Will that be a positive or negative…time will tell. We can hope that having experienced people around him will help the transition. We can also look to the positive signs that he will do what he says, to strengthen inner cities, and get rid of shell games and any corruption that lies within. Regardless of your political views, I hope we all can agree that stronger and healthier inner cities, means a healthier and stronger housing market and America.
Looking to grow your Real Estate business in 2017?
You have come to the right place! Click through my site and find out just how much I can offer to build your business. Your Title Company not helping you? Fill out the form below and tell me how I can aid in your business!
I Need Help With My Real Estate Marketing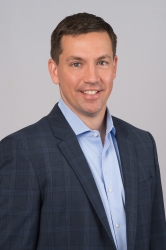 Latest posts by DCTitleWade1
(see all)