This might not be one of my more popular blog posts with Realtors, but there is a harsh reality to face. The days of six percent Realtor commission is in real trouble. As a real estate agent no matter the market, you are likely already fighting for your full 3%. In the DC/Northern Virginia market, 2.5% (or less) is very much normal. There are many factors that go into why Realtors are being asked to lower commissions and I will dig into them shortly. The truth of the matter is technology and other factors start to erode profits and how others make money. We have seen this in other industries. The mortgage industry, for example, was completely revamped after the housing crash. The main changes were in terms of mortgage pricing and how loan officers received compensation. I feel the same type of change is already occurring in the real estate industry.
Consumers Have More Data
It started once the consumer had just as much or MORE data at their fingertips than the Realtor. Remember when Realtors were the keeper of ALL real estate market and housing information? Those days are long gone. In my local area, a consumer can look for homes by school districts on Redfin and find more homes for sale than a Realtor can show their buyer client from the MLS. Why? Redfin is BIG DATA and its main goal is to collect as much of it as possible and make it accurate. Realtors have to manually input information into the MLS when they upload a new listing. In many instances, they forget to add the school districts that apply to their latest listings, hence it won't show up if you search by school districts. As a buyer with a family, schools are important. Imagine your buyer client pointing out homes they want to see–that you don't know are on the market?
Regardless if this is true or not, consumers "think" they have as much knowledge about properties and local areas as the Realtor. They sometimes see the Realtor as a "door opener" which deflates their perceived value. WE know that's not all they are, but if agents can't change the perception of the consumer, they are in trouble.
iBuyer Companies and Discount Brokers
Companies like Redfin, Jason's House, Open-door, Offer pad, Zillow Offers and more have the model of 1% listings or trying to cut out the role of the Realtor all together. These companies continue to grow in size due to investor funding and leveraging large media. They are using mediums like television and YouTube advertising to cast a large net and convincing the masses the role of a Realtor is not difficult or not worth the money.
With a mass message being sold to consumers, Realtors need come strong with a strong value proposition message. Following up and educating your clients through phone calls, social media, video, and face to face opportunities are more important than ever. These discount and iBuyer companies aren't going away, so adapting your business model to prepare for the objections from potential sellers is key.
Realtors Get a Bad Rap
Hate to say it, but Realtors as an overall profession gets a bad rap. Why? The barrier to entry to pretty low (sorry-it's true) so almost anyone can get into the game. With this said, the top 10% of Realtors nationwide do most of the business, but this leaves lots of part-time or less experienced agents who sometimes give a not so great experience to their clients.
On a recent transaction at my Stewart Title office, a seller was giving a 3% credit to a buyer on a $600K transaction. At closing, the seller freaked out because they thought it meant they were paying their agent a 3% commission instead of crediting the buyer $18,000. Why did they freak? Their agent had them DocuSign the contract and never explained it to them. These home buyers more than likely have a bad taste about Realtors in general. This contributes to the six percent  Realtor commission going away. Their perception of a Realtor's value has greatly diminished.
In Summary
Here are the following reasons why the six percent Realtor commission is in real trouble:
Technology and Big Data–Consumers have the data. Zillow, Trulia, and Realtor.com are the most visited real estate websites–yet not real estate companies.
iBuyer Companies and Discount Brokerages diminishing an agent's value and vastly lowered commissions.
Low barrier to entry to become a Realtor and negative experiences consumers "perceive" to have while buying or selling. This is also due to a Realtor not setting proper expectations.
Partner with Stewart Title
The reality of the six percent Realtor commission becoming a thing of the past is real. Our goal at Stewart Title is to arm our clients with the best marketing tools and capabilities to not only create MORE business opportunities for themselves but have a strong value proposition to WIN the six percent Realtor commission battle. Take a moment to fill out the form below and tell me how I can be of service to your business.
Take a moment and SUBSCRIBE to my blog and YouTube channel in the top right-hand corner!
Work With Wade
Interested in growing your real estate business with Pruitt Title? Please fill out the form below and I will contact you shortly. Thanks, Wade "DCTitleGuy"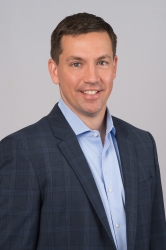 Latest posts by DCTitleWade1
(see all)