I came across Chesterbrook Woods Subdivision not long ago as I was holding a broker open for one of my real estate clients.  I decided to drive around this gorgeous area and check it out.  What I found is  Chesterbrook Woods Subdivision is a very quiet place filled with many upscale properties.  The average home price in Chesterbrook Woods is around $1.2 Million dollars.  It is also located not far from Potomac High School and by the Lower Potomac River right off route 123 in McLean Virginia.  This gives people very easy access in and out of the area and near a major road. Are you considering buying or selling a home in McLean, Virginia?  If so, here is some more great information you would want to know about Chesterbrook Woods Subdivision.
Quiet and Great Amenities
Many professionals in the Northern Virginia and Washington DC area like living in the city where there are many high paying jobs and close to the action.  Being able to spend little time in your car and having easy access to amenities via walking or riding a bike is a premium.  As people become working professionals and have a family they tend to move out a little further from the busy city in search of good schools, less noise, and of course bigger real estate.  That is what you get in the Chesterbrook Woods subdivision.  In the DC area, people can pay up to $700K for a 2 bed 2 bath condo or sometimes $4000-$5000 in rent. The Washington DC/Northern Virginia area has one of the highest median incomes in the US and many of these people like to hang their hat in this great area only 8 miles outside of DC.  Chesterbrook Woods is not only a quiet place to live but is close to golf courses, great shopping at Tyson's Corner and many great area restaurants.  Everything you need is close at hand.
Real Estate Information
The population of the Sub: 1700 (approx.)
Medium Household Income: $235,000 (2010 Figures)
Average Housing Price: $1.2Million (approx.)
8 Homes for Sale Currently as of July 1st, 2014.
8 miles from Washington DC
Close to Potomac High School
Near Washington Golf and Country Club
Data provided by: http://www.city-data.com/neighborhood/Chesterbrook-Woods-Mc-Lean-VA.html
Here is an example of a home that is currently listed…it could be yours!  If you want to get more information on this property and view other homes for sale in Chesterbrook Woods you can check them out HERE.
Interested in Chesterbrook Woods Subdivision?
If you want more information or have home selling or home buying questions, just fill out the form below with your contact information and I will connect you to a very experienced, knowledgeable, and professional McLean Virginia real estate agent!
Working as the Director of Sales/Marketing for Stewart Title I work with the best agents, and they will take great care of you!

I'm interested in Chesterbrook Woods Subdivsion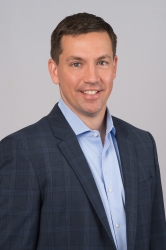 Latest posts by DCTitleWade1
(see all)