The Spring market is arriving and that means a few things.  Business is about to start booming and…Realtor Broker Opens!  When I first moved to the Washington DC/Northern VA area in 2012 I didn't know what a "Broker Open" was as this was something agents didn't really do in Phoenix, AZ. I quickly find out that they were all the rage in Northern Virginia, and a way that Title Companies built relationships with agents.  Having sponsored and taken part in many Realtor Broker Opens over the last 4 years there are ways to maximize Realtor traffic, expose the property, and get what you really want…honest property feedback from producing Realtors. Here are tips to dominating Realtor broker opens and making the most of those 3 hours.
Step up your marketing game!
I can't tell you how many times I see bad marketing for broker opens.  Crappy black and white flyers, little property information, and no link to a website or video about the property. To get the best turnout for the broker open, it starts with marketing the event early and properly.
Use color property flyers with hi-resolution photos.  Show off the property.  People are visual and it will attract good agents.
Put helpful property information and highlight the main features to draw people in.
Highlight a link to the property's website or property video.  Let people see the property before they come to the Realtor broker open.
Promote on social media.  Not just Facebook.  Use Instagram, LinkedIn, and Twitter.
Use a $10 Facebook Ad for the Broker Open that can hit over 500 agents.
Email the broker open flyer/video within your own company directory.
Doing most of the 6 above mentioned should help to increase the traffic to the property through maximum exposure.
Broker Open's Main Purpose
The main goal of Realtor broker opens should not be to have Realtors eat the free food provided by the lender or Title Company. The main goal is to get top producing agents in the door to provide honest feedback regarding the property condition, price, possible repairs, appeal, and more.  Food of course is an incentive to get Realtors in the door, but in my opinion it is very messy and draws in people who just want a "Free Lunch."  I personally have given out gift cards of some kind (Starbucks) in return for property feedback forms completely filled out and turned in. I have seen this tactic work well for my clients, especially if most of the feedback forms say the same thing about the property.
Watch the Video!
Takeaway…
With the Realtor broker open you are dedicating 3hrs of your time, plus preparation beforehand to maximize the turnout and great feedback. Do the marketing leg work up front and use multiple ways to push the property out to other agents and even your own sphere/prospects. It is also important to attract the "right agents" that aren't coming just for food. Have a great property feedback form for the agents to fill out and in return they receive a gift card or something else of value.
My job at Stewart Title is to help my clients gain clients and expand their reach…offline and online.  If you need help, don't hesitate to reach out!  Just fill out a form below and tell me what you need.
Subscribe to my blog and YouTube channel in the top right hand corner! 
Work With Wade
Interested in growing your real estate business with Pruitt Title? Please fill out the form below and I will contact you shortly. Thanks, Wade "DCTitleGuy"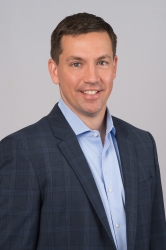 Latest posts by DCTitleWade1
(see all)