In almost every major real estate market I know, the housing market is very hot with far more buyers than homes to sell them. This has my Realtor clients trying hard to generate more listings. A great way we are helping them achieve this result is by conducting virtual home selling seminars. In my opinion, the easiest and best way to get potential sellers to listen to the "state of the market" and why putting their home on the market is very advantageous right now. So…how do you do it and what are the steps to success? Let's discuss.
Who to Market to and How?
The obvious is your warmest relationships–your SOI, past clients, and the people who trust you the most. Have those people take your invite and pass it on through email and social media to their spheres. Next, is run Facebook and Instagram ads targeting homeowners in a geographic area like your Farm, and/or where you conduct business. In a previous post, I mentioned the three most targeted homeowners who should be selling. Also, add these folks in there as well.
Set up a Zoom registration link so each person has to register for the event. This allows you to still follow up with people who are unable to attend because you have their contact information.  This is one of the key items with virtual home selling seminars. Following up is the most important thing you can do for conversions.
Add Your Vendors–Sell the Team!
You don't sell homes alone, you have a team of people that make it happen. Add your favorite Title Rep (ME!), Lender partner, home inspector, junk removal company, and more to speak on their role in the selling process…but also to hype you up as the Realtor! "Cindy is the best Realtor I know–we love working with her!" That creates social proof that these potential sellers are making the smart choice using YOU as their Realtor.
Discuss Your Best Sold Listings 
Use your part of the presentation to discuss your best-sold listings in 2021. Highlight homes that sold within 10 days and at or over list price. "Tell the story" as to HOW you helped them achieve this success. It's also helpful if these homes are in the same area where you have people attending the event. Homeowners love to hear how you held their hand, educated the seller, and how they achieved the maximum result.
Set aside time for Questions
With these virtual home selling seminars, there will be questions–lots of them. Have someone monitor the Zoom chat for questions and take the time to answer each. The big one will be–"great that I sold for top dollar, but how can you help me compete as a buyer in this market" or something similar. Have your answer ready to go on this one as it will hold a ton of weight with the audience.
Giveaways and Follow up
Have your vendors provide some giveaway prizes for the attendees and use that as another reason to follow up with each winner. Add these people into your real estate CRM and create times in the month and coming month for touchpoints to see where they are in the potential home selling process. Following these steps will help to create more listings
Partner with Stewart Title for Virtual Home Selling Seminars
As you can see by the blog post, we at Stewart Title are being proactive in helping our Realtor clients in this inventory challenging market. We can't close business we don't have, so fill out the form below or email me directly at wvander@stewart.com and let's chat! You can watch more videos of me…HERE.
Work With Wade
Interested in growing your real estate business with Pruitt Title? Please fill out the form below and I will contact you shortly. Thanks, Wade "DCTitleGuy"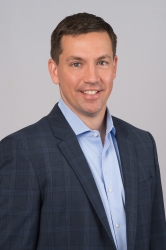 Latest posts by DCTitleWade1
(see all)