The economy is improving.  Jobs have increased and the unemployment rate has fallen to 5%.  This is all great news for our country and real estate.  It also means that the Federal Reserve is more inclined to raise interest rates.  The "Fed" has had interest rates very low for quite some time.  This has allowed homeowners to refinance at even lower rates, and buyers to take advantage of lower mortgage payments.  That could all be altered a bit with a December rate hike when the Federal Reserve meets on December 15th and 16th of this year.  What does this potential rate hike mean for your buyer clients?  It means several things, but the important thing is how do you get your buyer clients motivated enough to make a move before this impending December rate hike?
Rates Couldn't Stay Low Forever
A top US Central Banker was quoted as saying: "Now that the United States is closing in on full employment and inflation is likely to rise to target levels, the "next step" should be to start gradually raising interest rates."  I'm not an economist, but we all knew interest rates couldn't stay this low forever.  Though we enjoyed the benefits of low interest rates, the banks and federal government make a very small return on that money.  We have had the 10yr Treasury performing under 2% for quite sometime.  Another indicator of a stronger economy and a possible December rate hike is the yield on the 10yr Treasury (as of 11/9/15) was at 2.35%. Though that also seems low, it is a big bump up, mostly due to the positive "jobs report" that came out in November.  Many consumers and buyers of real estate don't look at how or what controls interest rates. As a top Realtor, or the "thought leader" in your area it is important to educate your clients and prospects on what is going on with that market and how it might affect them.
Buying Power…
Higher interest rates means potentially a higher mortgage payment.  It also means less purchasing power than you once had. That is a big deal for most buyers, especially 1st time home buyers where money and ratios can be tight. That same $300K condo now has a higher mortgage payment than it did before a higher interest rate.
Financing $300,000 at 4.25% 30yrs is a $1475.82 P&I payment
Financing $300,000 at 5% 30yrs is a $1610.46 P&I payment
Over 5yrs that is $8,078.40 paid in extra interest to the bank! 
That increase in the interest rate rose the mortgage payment $135 a month, $1620 a year, and over $8,000 in 5yrs! That extra money spent per year adds up fast. That money could be used in other ways vs paying for the same thing a home buyer could have purchased before the December rate hike. When you get to the higher loan amounts as seen in the Washington DC/Northern Virginia area, that number gets higher…a lot higher. Your buyer prospects need to not only SEE this, but understand it.  That extra money could be funding a child's 529 account, your own 401K account and more.
More Inventory and Price Reductions
In the last few months, the Washington DC/Northern Virginia area has seen a rise in housing inventory. People have equity to sell and the current low interest rates are appealing to people that want to move up. This rise in inventory has caused some areas to become more "soft." The home prices have stagnated and leveled off, and in many areas we are seeing price reductions.  A big myth for home buyers is that the "Spring Market" is when you should sell or buy a home. No way! Take advantage of these soft pockets in the market and price reduction homes.  As the December rate hike draws closer, now is the time for buyers to get off the fence and start writing offers.
Buyers…you ready? Watch the Video!
Takeaway…
If you combine the information above, with a very likely December rate hike, it is clear that the best time to make a home buying move is…NOW. If a Realtor has buyer prospects that are considering purchasing a home, and they decide to wait till after the holidays they will be facing higher mortgage payments and more buyer competition. Education is the key to move your buyer clients off the fence and into a ratified contract.
If you need help with your real estate marketing, and reaching prospective buyers, I can help. Take a moment and ask yourself…"what does my Title Company do to help me grow my business?" If the answer is "very little to nothing" take a moment and fill out the form below and tell me how I can help you!
Take a moment and Subscribe to my blog and YouTube channel in the top right corner for consistent marketing information! 
Work With Wade
Interested in growing your real estate business with Pruitt Title? Please fill out the form below and I will contact you shortly. Thanks, Wade "DCTitleGuy"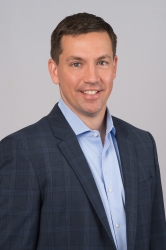 Latest posts by DCTitleWade1
(see all)