As I meet with Realtors on a day to day basis as the Director of Sales/Marketing for Stewart Title in the Northern Virginia/Washington DC area I hear all kinds of comments from Realtors…almost like a "wish list" they have to be more savvy, more successful in Real Estate. They want to standout in the infamous Real Estate Sea of Vanilla that they all swim in.  So today, I met with 2 Realtors that were talking to me about Farming a few top/high value subdivisions.  They said that their office manager offered to pay for the first 1000 postcards that they want to send to this large group of people who may or may not have a home selling or buying need.  My next question to them was "How many agents do you think are also marketing to these subdivisions?( Not only that…but how many are marketing to these 1000 people with the same type of postcards?" (these are high end homes…there has to be a ton!) Remember…Sea of Vanilla.  The agents looked at me with a gaze…"so what do you suggest?"  I said…"What if I could show you how to market your Real Estate subdivision without using postcards…and Win?  Would you be interested?  YES!!  Lets just say that they were quite interested.
Goodbye Postcards…
Ever say goodbye to an ex-girlfriend that you had a long relationship with?  It's sad I know…but eventually you get over it and realize it was for the best.  Saying goodbye to postcards is kind of like that.  Here is the issue with the postcard route that most Realtors take.  Most Realtors send the same type of postcards( Just Sold, Sports Schedule, I have a buyer for your home, I can sell yours too!).  Over 95% of these people who get these postcards DON'T have a home selling or buying need.  So they throw away your postcard…or Spam.  Also, most of the postcards they receive are not of value or interesting to that consumer.  BUT…if these same 1000 people in the subdivisions do have a selling or buying need, or want to look up subdivision data, market trends, stats, they will go to the place where they can get an immediate answer.  That place is Google, Yahoo, Bing, and YouTube.  These are places that many Realtors don't have a strong presence…yet this is where the same people they are trying to market to go for Real Estate information.  See the issue here.  My question to my Realtor clients is:
"If you know that your competition is all marketing to the same people the same way…why are you?  Why aren't you marketing to them the way they look for information…then be there when they look?"
Your Solution
If you are going to market your Real Estate subdivision and NOT use postcards you must be creating online content about the subdivision and EVERYTHING around it.  That content has to be blogs, videos, stats, market trends, and other engaging content.  Here is just some of the online content ideas that people looking to BUY or SELL inside a subdivision would look for online where you can be found:
Why Buy a Home in ABC Sub
Why Sell your Home in ABC Sub
Short Sale vs Foreclosure in ABC Sub
XYZ School System and ABC Sub
Amenities around you if you live in ABC Sub
Market Stats…what sold and how much in May 2013 in ABC Sub
What is your home worth in ABC Sub
ABC Subdivision Video
HOA information in ABC Sub
These are just a few content ideas for marketing your Real Estate subdivision and NOT using postcards.  If your content is optimized correctly you will be on Page 1 of Google in a short time and people with a Home Selling or Buying need in that subdivision will find you at the exact moment they have that Real Estate need.
The other day I wrote a "Dummy Blog"(example blog) for a client about "Fox Mill Estates" in Herndon, VA.  I wrote it up…optimized it and within 4 days my blog was #1 on Google for "Coming soon homes in Fox Mill Estates" and #7 for just "Fox Mill Estates."  These are BUYERS finding my site and clicking through and I'm not a Realtor.  With just 1 blog post that was properly optimized I was exactly where somewhere would look for when having a buying or selling need in Fox Mill Estates.  Imagine if I or YOU had 20 blogs and 10 videos…all property optimized?  Would the need exist to EVER send out another postcard?  The short answer to that question is NO. (See photo about Fox Mill Estates…notice the date written)

Need Help with Real Estate Marketing?
Tired of sending out postcards and getting little to no result?  Want to learn how to market your Real Estate subdivision without using postcards?  Fill out the form below and leave a comment and I will contact you shortly!
Work With Wade
Interested in growing your real estate business with Pruitt Title? Please fill out the form below and I will contact you shortly. Thanks, Wade "DCTitleGuy"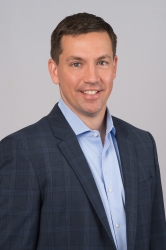 Latest posts by DCTitleWade1
(see all)