We have all received the postcards, newsletters, door hangers, and other gimmicks from Real Estate agents who market to a particular farm area…usually their subdivision.  Realtors are always told by their Broker or Team Leader to not only market to past clients and friends/family but to their subdivision where they live or where they think a lot of people would want to live.  I agree…this is a good idea.  It makes sense to market to a particular area where people might already know you (you subdivision) or to a place that is desirable to live.  What I continually see is that Realtors market to these places in a way that has very little effect or produces no results.  There are several ways in which you can dominate your subdivision. Let me explain…
Does it Work?
You can probably agree that with the all the websites and apps available to consumers that people already know where they want to live next.  A classic example is a wife telling a husband that she really likes subdivision ABC, or saw a home in subdivision XYZ the other day and would really like to live there.  It might have a great school for the kids nearby, or on a golf course, or the homes have big yards for the kids and dog to play.  When I meet with Realtors as the Director of Sales/Marketing for Stewart Title I ask them if they would respond their own marketing?  I ask them where do they open their mail?  Do they respond to direct mail?  They tell me their answer and I say…"Neither do 95% of consumers!"  Would they call or email themselves if they received their marketing piece or would they simply toss it out?  When I ask this question I see a funny look come on their face and a light comes on.  Now they are starting to understand.  So if you know that the sports schedule postcard or calendar doesn't yield a return then why do you keep doing it?  Put yourself in the shoes of your target client and think about what would they do when looking to sell their home or a buyer if they are looking to purchase in the subdivision you are marketing.  Where would you go to look for information?  What would you respond to?  I have one word…VIDEO!!
Video
There is one way to market yourself and the subdivision you are targeting that will separate you from 95% of your competition…shooting videos.  Consumers LOVE VIDEO!  YouTube started in 2005 and is now the 2nd largest search engine in the world and is owned by another company you might have heard of…Google.  If you were searching for homes in a certain desirable subdivision would you want to just read information about the sub or would you rather watch a subdivision video where you can see and learn everything about where you want to live.  Would you as a consumer immediately think that the Real Estate agent that made that video had a greater "Value" than Realtor B or C?  YES!  A video like the one above has a far greater value and provides more information than any sports schedule, postcard, magnet, or other gimmick.  Shooting a video a week or every other week about various topics in the subdivision then "tagging" the videos on YouTube with the proper keywords is important.  Make sure your keywords are what someone would type into a search engine when searching for that subdivision will generate far greater traffic than anything direct mail.  Last, video also helps create your brand.  Branding is very important in Real Estate.  Creating and building that brand also produces loyalty and referrals. 
Camera Equipment
I know what you thinking…yes Wade that sounds awesome and that video you attached was pretty high tech.  How do I get started and shoot video?  Start small.  You don't have to spend $5000 right away on camera equipment.  You can buy a Flip Mino camera and start shooting small videos about your listings, market conditions in the subdivision, why its a good time to buy/sell in XYZ Subdivision.  If you want to upgrade and shoot videos like the one I put in this blog get the Go Pro HD Hero 2.  It shoots in HD which is important for visual quality.  You can purchase a suction cup and attach it to your car and drive around the sub.  If you wish to do a voice-over I recommend doing that AFTER you shoot the video to eliminate outside noise and awkward pauses.  Remember… video lasts forever! Postcards and other direct mail pieces don't and they more than likely get thrown in the trash.
Takeaway
Real Estate marketing comes down to being "different" than your competition and also marketing in a way that you would respond to along with the average consumer. Look around your Real Estate office…who else is using video to target consumers and market their subdivision for listings and buyers?  More than likely not many or none.  One way to dominate your subdivision and generate a lot of business is the implementation of video.  Consumers love video and they will watch it.  Direct these consumers to call/email you OR go back to your WordPress website where they can get more information and fill out the form to be contacted by you. 
Speaking of that…I help Real Estate agents and mortgage lenders with their marketing.  If you need help or want to generate more business please fill out the form below and I will contact you shortly!
Work With Wade
Interested in growing your real estate business with Pruitt Title? Please fill out the form below and I will contact you shortly. Thanks, Wade "DCTitleGuy"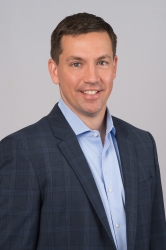 Latest posts by DCTitleWade1
(see all)