Looking to dominate your real estate farm in 2023? Farming is a great way to generate listings in your subdivision, school district, or specific geographic area. The issue is many Realtors are not successful with farming and that's for a variety of reasons. Farming can be a long game in generating business, but it doesn't have to be if you set yourself up for success from the start. The first stage of farming is NOT sending out a round of postcards to your geographical area of homes introducing yourself as the neighborhood expert. Here are the stages to dominating your farm in 2023.
Absorption Rates and Data
The first step to farming is establishing the location. Is it where you live? A building in Arlington? A desirable school district? Wherever your farm is located, it's important to look at the absorption rates. Otherwise known as the percentage of homes that turnover in that area over a given period of time. The next step is to find out who in your farm are owner-occupied homes vs absentee. People who have owned for 20+ years (downsizers) vs just purchased in the last 18 months. You can agree these are different marketing messages for each group.
Creating the Online Content–First
Before you send out the newsletter or postcard, we need to be where people put their eyes, which is online. If a homeowner gets your direct mail piece, they will surely look you up online before reaching out. Why? Because they can. Have not only information on your website about your farm (information, current market stats, videos, and more). Create video content and post it on your new 2023 YouTube channel that has your face, voice, personality, and educational content showing you as the thought leader in your farm area. Not just one video, but several. Create a catalog of content so when your target homeowners look you up–there you are.
Offline Marketing Content
Now that we have our farm location, know the absorption rates, and create compelling online content, it's time to send out our offline marketing messages. When spending money on direct mail, use smart programs like www.corefact.com. These programs provide a "key code" for each home and drive the homeowner to a landing page to get a CMA. The benefit for the Realtor is it sends them an email that the homeowner put in the key code to receive the CMA.
When sending out direct mail, be sure to put a YouTube logo or your social media channels and let the homeowners know to visit these places to watch your video content about the farm.
In-Person Seminars 
You have done everything correctly in determining your farm, creating great online content, and sending out targeted outbound marketing messages to the homeowners in your farm. Now it is time to get face-to-face sharing helpful information such as market update seminars, home selling seminars, coat/food drives, and more. Setting up these in-person events 2-3 times a year along with the other marketing methods helps with your branding and credibility.
Implementing this strategy when beginning or improving your real estate farm will help to set you up for success in the long run.

Want to Dominate your Real Estate Farm?
Stewart Title has the data mining tools to not only help you target market any type of homes and locations you want, but we have the ability to obtain homeowner phone numbers and email addresses as well. Let us be your one-stop shop to dominate your real estate farm in 2023. Fill out the form below and let me know how I can best help you!
Work With Wade
Interested in growing your real estate business with Pruitt Title? Please fill out the form below and I will contact you shortly. Thanks, Wade "DCTitleGuy"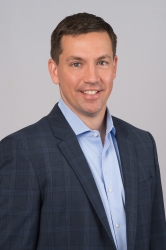 Latest posts by DCTitleWade1
(see all)