In part 1 we covered the overview of how to increase your Title sales revenue up to $2 million a year in terms of having a strong escrow and closing team behind you, along with being willing to get uncomfortable and work super hard. We also discussed tying this all in with a strong value proposition(s) that make you different but awesome to your clients. In this post, I'm going to discuss the details of how to be this valuable person. I'm also going to speak about how you can leverage not only your time but your value so you can focus on doing the things you do…really well. Let's get into it.
Your World Needs to Be Bigger!
I was at a Washington Nationals baseball game last weekend and I was speaking to a Realtor only about 6 months into the business. I told him I could simplify real estate for him. I told him–what if the only people who knew he was a Realtor were the people in this suite? Maybe 10 people. I walked him outside the suite toward the field and said–"your job is to make sure ALL of these people (40,000) not only know you are a Realtor but understand how you help people, and what makes you special. How are you going to do that? Answer that question and you will have success…lots of it."
The same thing applies to Title sales reps. If your world is small, then you can only operate in that space. If you make it bigger bit by bit your business and numbers will grow. How are you getting the word out about your value? How do you help your clients?
CRM and Database
You need to be using a CRM to store your database of clients and prospects. Maybe your Title Company has one for you, if not invest in one. I have had great success with Wise Agent as it is a real estate-specific CRM. Not only can you use it to manage your business, but it can be a teaching tool for Realtors on CRM's.
Your clients and prospects should be in your CRM, but what about the real estate and mortgage office rosters in your area? Finding these rosters online and manually creating a spreadsheet is time-consuming. To leverage your time, hire someone at Taskrabbit to do the job. Send them the online links to the office rosters and they will complete this job for you. They will send back the rosters–upload them into your CRM.
Calling NDC's (Non-Directing Customers) and Scripts
A top priority should be making sure you have access to all files in your Title office. Open orders and closed. For every transaction directed to your office, there is a Realtor and lender involved on the other side of the deal who is more than likely not a client. Call them when files open and when they close. Have scripts or dialogues ready to go. Don't wing it when getting started. Master the scripts and you will set a lot of quality appointments.
Make your calls. Set a goal of X amount of calls each day. These people are doing business because they have a transaction with your office right now. NEVER randomly call real estate offices rosters. You have no clue if that Realtor is doing business and a good chance is they are not. Target productive agents who are a good fit to work with you. Keep notes and add prospects from these calls into your CRM.
ISA Program
Once your sales volume is to a certain high point, I would HIGHLY recommend hiring an ISA (inside sales associate). This person's job is to make these calls on your behalf. He/she should be great on the phone and trained to read the scripts and handle objections. This may take some selling with your upper management, but a necessity to grow.
For a super high-performing Title sales rep, sitting in the office making the NDC calls is not the best use of your time. The best use is being in front of prospects all the time. Why? Because are a rock star that converts prospects quickly. The more "at-bats" you get the more runs you will score for your company. Leverage your time on the phone to maximize appointments with new people. Boom!
Create the Perpetual Wheel
We talked about this a little bit in Part 1, but this is a must. For me, the wheel is this website and my YouTube channel. My goal is to have people to be reading and watching valuable content that I have created all the time. If I have eyes to my business, even when I'm in a meeting, on vacation, or asleep that is a huge win.  IF you can teach this back to your Realtor clients, you will demonstrate more value to them than any joint venture, or other Title rep in your area.
To help make this happen you need to either be creating content on these mediums or have a basic understanding of how they can be valuable to a Realtor and show them. Learn to get uncomfortable and you will grow.
Looking to Grow your Business? 
Take a moment and fill out the form below or email me at wvander@stewart.com!
Work With Wade
Interested in growing your real estate business with Pruitt Title? Please fill out the form below and I will contact you shortly. Thanks, Wade "DCTitleGuy"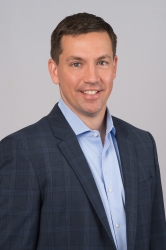 Latest posts by DCTitleWade1
(see all)