There is one thing that solves all problems in the Title business, and that is more Title sales revenue. The revenue the sales reps create for the Title company pays not only for that employee, but contributes to paying for other employees, the building lease, etc. Every December, business plans are made and revenue goals are set by Title reps. When I was a new Title rep, my initial goal was to close $50K a month, then it went to $100K a month, with the lofty goal of hitting $1Million a year in Title revenue.
Keep in mind, that this was as we were rebounding from the housing crash while I still was working in Phoenix. Things were difficult back then, so hitting the $1M mark was like Mount Everest to me. I hit that lofty goal in 2010 and again the next year. Then, I moved to Washington DC and had to start completely over. Last year (2020) I closed 946 transactions for $2.3Million in revenue. Let's talk about how as a new or experienced Title Rep, you can hit these revenue goals. Let me warn…you might have to get really uncomfortable, but it's worth it.
You Can't Do it Alone
Before we get started, I already hear Title reps saying how different states have higher or lower Title premiums or how housing prices in the DC area are not the same as in Indiana, and you would be right. The numbers are relative to the cost of living and other factors, but your actions in business and value propositions can be the same no matter where you reside.
When it comes to killing it with Title sales revenue, the #1 thing you need is a stellar escrow and closing team. No matter how great you are at bringing in clients, without that rock star team behind you turning contracts into revenue, you are dead in the water. Also, your escrow and closing team is the top client retention tool you have. It's not some Title sales tool your company offers… it's Sally in escrow. Look at where you work. If you have a top-notch escrow and closing team, that is the foundation for your $1M or $2M+ annual Title sales revenue run.
You Need Drive and Sense of Competition
Before we get into the value propositions and other "skill sets," you need to have a good work ethic and a drive to grow…all the time. It can become easy to be somewhat complacent after hitting certain revenue or transaction milestones in this job. Lose that mentality.  People who are fine with being complacent and don't care about growing or always adding new clients will struggle to hit these revenue goals.
Know-How to Speak a Top Producer's Language
To hit high Title sales revenue numbers, you need to be working with producing agents and teams. How do you get them to work with you? Yes, you need to be able to help them with their business, but you need to also speak their language. It's important to have a full understanding of how they operate, market themselves, understand what their vision of their business wants to be…then help them fill it. YOU are part of the missing piece and they have to see that. If it's getting started with real estate video…help them. If it's getting other top agents on their team…help them. If it's creating effective social media ads…help them.
"You don't need to be all things to all people, but you do need to be most things to the producing agents and lenders." 
Top producers want to be around and are attracted to other top producers. Be able to have intelligent conversations with high producing agents, and back it up with real value. Doing this will create a great client stream.
Have a Perpetual Wheel
What I mean by this is…create something that allows your clients, prospects, and others to see and learn about you 24/7. Yes, I'm talking about using video, more specifically YouTube or social media channels. It's important to promote and educate your audience on your value, but through mediums where your clients put their eyes. If I can get 3000-5000 extra people to watch or read my content per month that is super helpful to my business and I'm sure it would yours as well. That extra push helps me gain more clients which is more closings and revenue.
This is where getting uncomfortable happens. Many don't want to do social media or get in front of a camera. If you don't want to participate that is your decision, just know others will and THEY will get the eyeballs to them vs you.
Top Title Sales Revenue Tip–Work Your Butt Off
Don't be lazy or complacent. Work hard and make your calls. Hone your craft and always be learning new things so you can have those high-level conversations with your Realtor and lender clients. Add your value (not hype) by teaching and educating your people. Once you have built those relationships, ask for referrals to other agents or their lenders.
Make sure you are always selling your escrow and closing team. They are your top client retention tools. Your clients should like you but love your team. If you can take this recipe and put it all together, doors will open for you and success will be waiting on the other side.
In Part 2
We will cover how to target top agents/lenders and also how to be efficient with your time. We will also cover what marketing tools agents are craving and how to sell that value to them. I will also discuss the best clients to work with (and when to recognize it) and the ones you certainly don't. Lastly, how to create the most exposure for your business in the "Visibility–Credibility–Profitability" model. Want to close Millions in Title Sales revenue? See you in the next blog/video!!
Need Help Growing Your Business?
Fill out the form below and tell me how I can best assist your Title business. Are you a real estate agent or lender? You can contact me directly at wvander@stewart.com
Work With Wade
Interested in growing your real estate business with Pruitt Title? Please fill out the form below and I will contact you shortly. Thanks, Wade "DCTitleGuy"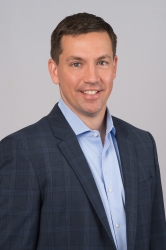 Latest posts by DCTitleWade1
(see all)